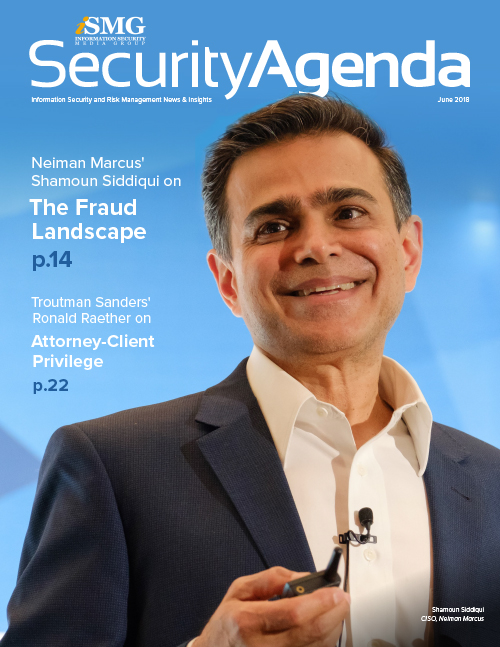 How has the fraud landscape shifted in the U.S. since the introduction of EMV payment card chip technology?
Well, we all know here has been a reduction in card-present fraud and an increase in card-not-present crimes. But what does this mean to an individual retail CISO?
Shamoun Siddiqui, CISO at retailer Neiman Marcus, spoke at our Dallas Fraud and Breach Prevention Summit and shared his unique perspective.
Also featured in this edition, Ronald Raether, partner at the law firm Troutman Sanders, discussed incident response plans and why organizations should resist the urge to download generic plans from the internet.
You can read complete transcripts of exclusive interviews with Siddiqui and Raether in this latest edition of the Security Agenda. Also, be sure to look ahead to 2019's slate of summits - some of them in new regions for ISMG. Find one - or more - near you and join our growing global membership.