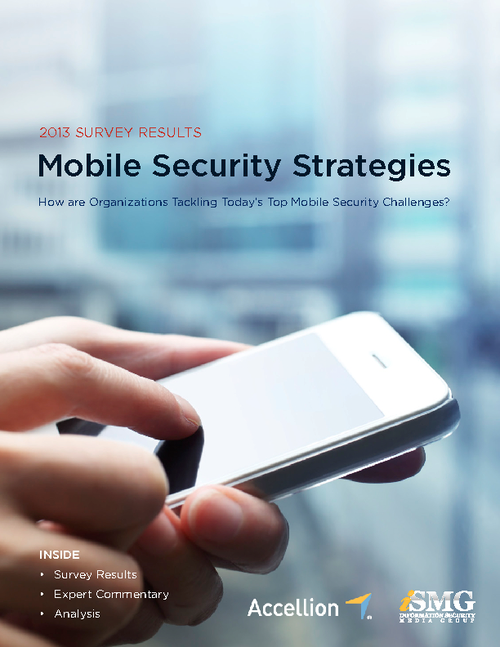 How Are Organizations Tackling Today's Top Mobile Security Challenges?
Organizations of all sizes are accommodating the bring-your-own-device trend before taking the time to consider this: How do we secure the systems and data accessed broadly by employees' mobile devices? The Beyond BYOD: Mobile Security Strategies Survey, sponsored by Accellion, looks at how organizations will address the top mobile security challenges of the year ahead, with emphasis on these four hot topics:
The State of Mobile Security - What mobile platforms are organizations supporting, what types of security incidents have they suffered, and - most important - how do they assess their current state of mobile security?
The Gaps - What security controls do organizations currently employ, and where are organizations falling short in terms of awareness training, authentication and use of third-party apps?
Content Protection - How do organizations manage mobile file-sharing, and how do they grade the security of content accessed via mobile?
Mobile Agenda: Goals & Investments - 67 percent of respondents will seek budget increases for mobile security. In which security controls will they invest these funds in the coming year?