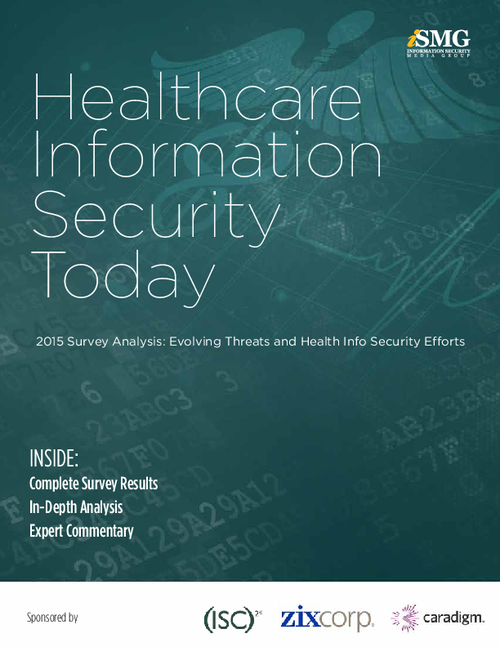 Healthcare organizations must comply with federal HIPAA regulations to protect patient health data. But the ever-changing threat landscape requires more robust security risk management programs that can defend against the unknown. So how much progress are healthcare entities making on regulatory compliance, and beyond that, their efforts to strengthen overall security and privacy of health data, including preventing and detecting breaches?
We conducted our fourth annual Healthcare Information Security Today survey to find out.
The 2015 survey sheds light on seven hot topics:
Top Threats: Today's Worries and What's on the Horizon
Breach Trend Analysis: Concerns About Business Associates
Compliance Efforts: Reality Check Needed
Mitigating Risks: Still A Long Way to Go
Governance: Choosing a Framework
Top Priorities and Budget Trends
Staffing: Role of CISO, Skills Sought
Improving regulatory compliance efforts once again ranks as the No. 1 information security priority for the year ahead. And the No. 1 technology investment priority is an audit tool or log management system. The handbook provides complete results, plus analysis by a roster of security and privacy experts.