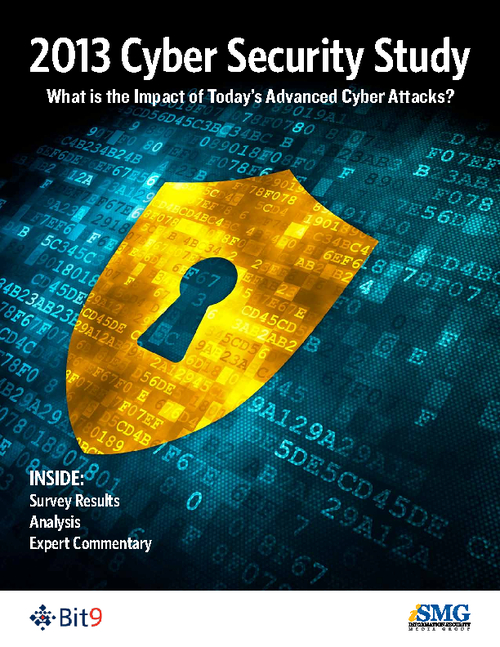 What are the most common types of cyber attacks, and where do organizations find themselves most vulnerable?
According to the new 2013 Cyber Security Study:
47 percent of surveyed organizations know they have suffered a cyber attack in the past year;
70 percent say they are most vulnerable through their endpoint devices;
And yet 52 percent rate at "average-to-non-existent" their ability to detect suspicious activity on these devices.
Please download this special report to learn more about the impact of cyber attacks, as well as the following critical areas of an organization's cyber security defenses:
Detection - What is the ability of organizations to detect suspicious activity on endpoints and servers?
Monitoring - What are the tools and tactics associated with monitoring and responding to threats?
Protection - How prepared are organizations to protect their infrastructure from cyber attacks?
2014 Agenda - What are the cyber attack defense spending priorities for 2014?
Download Handbook