Guilty Pleas in Medicare Fraud Case
Miami Scheme Reaped $80 Million in Fraudulent Payments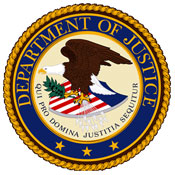 Two South Florida companies entered guilty pleas this week in a case involving a scheme that authorities said resulted in the payment of more than $80 million in fraudulent Medicare claims.

And last month, the leaders of the two companies, Marianella Valera, president of American Therapeutic Corp., and Lawrence Duran, president of Medlink Professional Management Group, also pleaded guilty to all counts against them, according to the Justice Department and the Department of Health and Human Services.

"The fraud scheme was staggering in scope, and those who concocted the scheme exhibited a complete disregard for the elderly, infirm and disabled victims who were used to commit it," said Assistant Attorney General Lanny Breuer. The companies submitted $200 million worth of fraudulent Medicare claims, prosecutors said (see: $200 Million Medicare Fraud Scheme Alleged).

In pleading guilty on behalf of the companies, the two admitted that the firms, along with others, executed a scheme to defraud Medicare beginning in 2002 and continuing until they were arrested in October 2010. The two corporations, which have been out of business since the arrests, face maximum financial penalties of more than $80 million, the amount paid by Medicare as a result of the scheme, authorities said. Sentencing will be July 13.

Duran, Valera and others paid kickbacks to assisted living facilities, halfway houses and patient brokers in exchange for delivering ineligible patients for partial hospitalization programs offering bogus treatment for severe mental illness, authorities said.

One other co-conspirator in the case, Margarita Acevedo, also pleaded guilty. A fourth person charged, Judith Negron, is slated to go to trial August 1.