Guilty Plea in $200 Million Fraud Case
Medicare Case Involved Bogus Therapy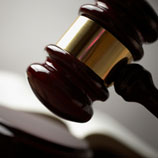 Another guilty plea has been entered in a $200 million Medicare fraud scheme that involved bogus therapy sessions for the elderly in the Miami area. With the plea by Sandra Jimenez, nine individual defendants have now either pleaded guilty or been convicted at trial. Several others face trial in April.

See Also: OnDemand | Spotlight Discussion: Advanced Network Detection & Response

Last September, Lawrence Duran, co-owner of the now defunct American Therapeutic Corp, a mental healthcare company, was sentenced to 50 years in prison in the case. He was ordered to pay more than $87 million in restitution along with co-defendants in the case (see: 50-Year Sentence for Medicare Fraud).

Jimenez admitted to participating in the fraud scheme orchestrated by the owners of American Therapeutic Corp., its management company, Medlink Professional Management Group Inc., and the American Sleep Institute, prosecutors say. In pleading guilty, she admitted that she served as a marketer for two of the firms. Her participation in the scheme resulted in $46 million in fraudulent billing to Medicare, according to the plea agreement.

Sentencing for Jimenez is slated for June 27; she faces a maximum penalty of 15 years in prison and a $250,000 fine.
Nine-Year Scheme
The scheme involved defrauding Medicare from 2002 through 2010 by submitting false and fraudulent claims for partial hospitalization programs through American Therapeutic Corp. Those involved also used other shell companies, including American Sleep Institute, to submit fraudulent claims, prosecutors say.
Jimenez and others paid kickbacks to assisted living facilities, halfway houses and patient brokers in exchange for delivering ineligible patients for bogus partial hospitalization programs offering treatment for severe mental illness, authorities say.