Fighting Fraud: Strategic Insights
Interview with G. Calvin Sneed of BCBS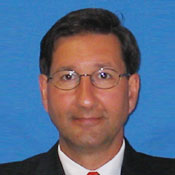 The nation's 39 Blue Cross and Blue Shield health insurance plans saved or recovered 47 percent more money last year as a result of three key anti-fraud strategies, says G. Calvin Sneed, one of the leaders of the effort.

In an exclusive interview, Sneed, senior anti-fraud consultant for the Blue Cross and Blue Shield Association, says the $510 million saved or recovered as a result of anti-fraud efforts in 2009 was partly the result of:
A long-term strategy to fortify staff training;
An increase in the visibility of special investigations units at each member plan; and
An increased focus on fraud prevention.
Sneed also describes how the insurance plans are using technology to better detect and prevent fraud. He envisions patient identification technologies, including biometrics, eventually playing a bigger role in preventing medical identity theft. And he offers predictions on the impact of federal healthcare reform on fraud prevention efforts.
Sneed shares responsibility for coordinating the efforts of special investigation units at Blue Cross/Blue Shield plans across the nation. He supports their efforts through fraud-monitoring activities, training, and coordinating investigations that involve multiple service areas.
HOWARD ANDERSON: This is Howard Anderson, managing editor at Information Security Media Group. Today we are talking with G. Calvin Sneed, senior anti-fraud consultant for the Blue Cross and Blue Shield Association. Please briefly describe your role and how you serve the nation's 39 Blue Cross/Blue Shield plans.
G. CALVIN SNEED: Well I share responsibility for coordinating investigative efforts of the plan special investigations units around the nation for Blue Cross/Blue Shield companies. Our office supports them through fraud monitoring activities, education and training, and facilitating communications with federal and other law enforcement agencies. We also coordinate investigations that involve multiple plans.
ANDERSON: Your association recently announced that its member plans saved or recovered more than $510 million dollars in 2009 as a result of its anti-fraud efforts. How much was that total up from the previous year, and what have been some of the key steps that have helped yield the improved result?
SNEED: Well we were up 47 percent from the previous year for savings and recoveries. Of course, we are excited about that increase, but we realize that these numbers fluctuate from year to year because of changes in laws and regulations and government priorities. Also, the timing and impact of very large dollar cases will drive those numbers up or down in any given year. We are fortunate that several high-dollar cases were resolved in 2009 that contributed to the 47 percent increase.
Now I am going to give you three reasons also why we think these numbers went up. First, our department's long-term strategy to fortify training initiatives and use information technology, as well as information sharing, we think is paying off. Two, we've raised the visibility of our investigations units at the plan levels in our companies and also increased cross-functional resolution of some of these issues that come up in our fraud cases. Third, we have also focused much more on prevention over recent years. We have found that the "pay-and-chase" model for detecting and fighting fraud and abuse in healthcare is very expensive, and we become far more efficient if we can stop the bad money form going out the door in the first place.
ANDERSON: What are the most common types of fraud that your members are trying to detect and prevent, and are there certain types of fraud that are growing most rapidly?
SNEED: The common types are still the same as they always have been. We operate around a core group of bad behavior. There is billing for services not rendered, which is always number one, and billing for services that are misrepresented certainly is up there. Some of our core responsibilities are looking for those who are upcoding services and claims or billing for services that are medically unnecessary; we also look for the unbundling of services. But what we have noticed over the last five or 10 years has been the increase in the amount of larger-scale schemes by organized groups. These are instances involving no healthcare professionals... completely bogus services by criminal people with criminal minds. And they are just hit-or-miss and hit-and-run operations where they become very elusive and they are hard to catch if you don't know about those claims coming in on time.
We have also seen over this time period more instances of patient harm as a consequence of healthcare fraud, and that's certainly troubling.
And lastly, we know we are more at risk today because of technology. Technology is serving us, but at the same time it's becoming something that sometimes poses a problem. We are exposed to phantom services cases because patient information is stored electronically, and if data systems and data access are not protected, it becomes a problem for us.
ANDERSON: What information technologies have played important roles in detecting insurance fraud at the various plans?
SNEED: Well we use off-the-shelf applications as well as customized and more managed products. All of these technologies are beneficial because they provide the ability to detect aberrant patterns in our claims activity. They are playing important roles with our investigative units because we have learned how to use the technology better and how to apply it for the greatest advantage. When you can identify hundreds, or even thousands, of claims that are a problem, compared to claim-by-claim analysis, certainly it is more efficient. And those technologies certainly pay off for us.
ANDERSON: Which technologies are most important in preventing insurance fraud from happening in the first place?
SNEED: Well from the front-end prevention technologies aspect, I think we are probably more low-tech at this stage. Technology that is still used in creating claims inside our plans is used by writing programs for routine capture of discrepancies or improbable services.
It is important for us to pay good claims quickly. And since adding more program edits tend to slow down processing systems, their use is somewhat limited. We still prevent payments though using the detection technologies we spoke about earlier. I think it is more beneficial at this time to flag the claims for review that involve questionable providers or known fraud trends or schemes that our investigative units are aware of, and that's why information sharing between our plans is so vital.
To your question of preventing insurance fraud from happening, I think the technologies that are going to have the greatest impact in the future are those that involve patients and providers, as well as the insurers. Those technologies will enable insurers to verify a patient's identity and that services are being provided, much like the financial sector. And those are going to require real culture change in the industry. They will likely involve verification at the patient point of contact; some people are suggesting biometric devices to accomplish that. Certainly those could...involve real-time verification of services and supplies delivery. But again, most folks are not interested in talking about that at this time.
ANDERSON: Are Blue Cross/Blue Shield plans working with hospitals and clinics and other provider organizations to crack down on medical identity theft?
SNEED: Well most of our efforts are directed at provider and consumer education at this time. We led the way 15 or 20 years ago when the first thing we did at the insurer level was we removed Social Security numbers from the medical ID cards. And so today we are letting our providers know that medical identity theft is a significant problem and that they need to verify patient identities at the point of contact, including asking for picture identification. We are telling them that most identity theft involves insiders with access to the patient information and that access needs to be limited only to employees that need that access. It is also important in the hiring process to do background checks and credit checks to make sure that your workforce is not infiltrated by bad people.
The last thing we say to those plans is that breaches are going to happen, unfortunately, and that there should be a plan in place to deal with those breaches when they do happen.
And for consumers, on our web site we publish a long list of "do's and don'ts." The do's, of course, include protecting your medical ID cards just like you protect your credit card. We tell consumers to beware of shoulder surfers, not to lend their medical identity card to others, don't give medical information over the phone unless you are sure about who you are giving it too. We also say that you need to properly dispose of documents at home and at work, and best of all to check your explanation of benefits forms when they come in to make sure that your insurance company is not paying for services that you know you never received.
ANDERSON: Finally, what impact do you think federal healthcare reform will have on insurance fraud in the short-term and over the long haul?
SNEED: I guess you could say the increased funding alone is going to increase the government's savings and recoveries through their enforcement actions. CMS (Centers for Medicare & Medicaid Services) is getting a great deal of increased funding, as is the inspector general under the Department of Justice. They are all going to gain significant resources through the funding mechanisms that are in place through healthcare reform.
I think that we have to acknowledge that there is the potential for saving an awful lot of money from healthcare reform as it is written. Number one, we should be able to save money, at least in the public programs, by keeping bad actors out of those programs through the enrollment changes that Medicare will implement. It is likely that they will save a lot of money by minimizing the number of self-referrals within the community. They will save a lot of money likely through better management of the healthcare services that Medicare and Medicaid pay for. And I think they will vastly improve their reporting and detection and prevention in the Medicaid program....
Now, healthcare reform has very little impact on the private system. I suppose it is conceivable that in the long-term, if the public programs operations discovery new ways of getting to the fraud and abuse issues, that certainly we might be able to learn from those types of things. The flipside of that I would say would be that we have been ahead of the public programs on the private side for some time in the way we do use technology, and I think in that respect the government, or the public programs, are sort of learning from us.
ANDERSON: Might cases of medical identity theft decline as the percentage of Americans that have health insurance grows as a result of healthcare reform?
SNEED: I think we can hope for that. It is hard to say whether it will happen or not. We have to acknowledge that the awareness of healthcare fraud over the last couple of years has itself had a positive impact....
So in healthcare fraud and prevention, we have been dealing with medical identity theft really for a very, very long time in our investigative units, but we haven't necessarily referred to it as medical identity theft. We basically referred to it as healthcare fraud....So, to answer you question, I think we can certainly at some level expect there to be improvement in that area.
ANDERSON: Thanks Calvin. We have been talking today with G. Calvin Sneed of the Blue Cross and Blue Shield Association. This is Howard Anderson. Thanks for listening.