Feds to Ramp Up Privacy Policy Efforts
New task force to work intensively this summer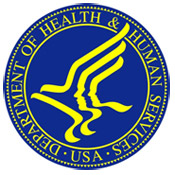 The new chief privacy officer for the federal government's health information technology initiatives is ramping up efforts to set consistent policies for privacy and security.

This summer, a new Privacy and Security Task Force will intensify efforts to define policies to apply to various projects, including those involving electronic health records and health information exchanges, says Joy Pritts, chief privacy officer in the Office of the National Coordinator for Health Information Technology. Pritts was appointed in February.

The ONC already has workgroups of volunteers tackling privacy and security issues. "But it became quite apparent that a number of workgroups were working on little pieces of this at the same time, and the issues were overlapping, and we didn't really want to proceed in that fashion very much longer," Pritts told a meeting of ONC's Health Information Technology Policy Committee on May 26.

Pritts said she feared different workgroups would reach different conclusions, and she said she was concerned that the work of the various groups may not have been well-integrated.

ONC is leading the effort to carry out various mandates of the HITECH Act, including federal incentive payments for electronic health records as well as funding for health information exchanges.

The new task force will be "tiger team" that will address issues "on an expedited basis" with the support of dedicated full-time ONC staff, Pritts said. The task force will include volunteer members of existing workgroups and committees.

The new group will "recommend the guard rails" for various projects, Pritts added.

The task force will eventually make recommendations to the policy committee, which, in turn, will make proposals to David Blumenthal, M.D., national coordinator for health information technology. The Department of Health and Human Services ultimately would enact the policies.