Governance & Risk Management , Privacy
Feds Name Healthcare Chief Privacy Officer
Joy Pritts was on Georgetown faculty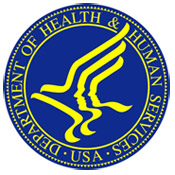 Joy Pritts, J.D., has been named the first chief privacy officer within the Office of the National Coordinator for Health Information Technology. ONC is a unit within the U.S. Department of Health and Human Services that is carrying out the provisions of the HITECH Act, including beefed up information security requirements.

Pritts formerly was on the faculty at Georgetown University, where she held a joint appointment as a senior scholar with the O'Neill Institute for National and Global Health Law and as a research associate professor with the Health Policy Institute.

Her work at Georgetown focused on issues surrounding the privacy of health information and patient access to medical records. She served on the technical advisory panel for the multi-state Health Information Security and Privacy Collaborative and as a board member of the National Governors Association's State Alliance for e-Health.

The position of chief privacy officer within ONC was created under the American Recovery and Reinvestment Act, better known as the stimulus bill. The position was created to provide advice to HHS and ONC on developing privacy and security programs to carry out mandates in the HITECH Act section of ARRA.