Federal HIE Guidelines Coming Soon
ONC: Other Steps to Identify Best Practices in Works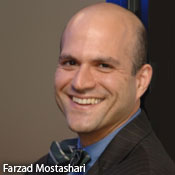 The Office of the National Coordinator for Health IT has firmed up plans to release its initial installment of voluntary guidelines for health information exchange, including guidance on privacy and security issues, during the first half of this year.
See Also: Securing SAP in the Pharmaceutical Industry
ONC also will create a national HIE governance forum, award grants to four organizations to develop HIE governance solutions and monitor HIEs for trust, interoperability and cost/complexity issues.
Originally, ONC had planned to issue a Nationwide Health Information Exchange governance rule containing voluntary "rules of the road" for data exchange. It dropped that plan last year in favor of a gradual rollout of guidance, contending that issuing a formal rule would be premature because most HIEs are in the earliest stages of development (see: ONC Backs Off HIE 'Rules of the Road').
The new direction provides an opportunity for "continual dialogue" and sharing of HIE best practices among HIE participants and others in the healthcare community, says Farzad Mostashari, who heads ONC, a unit of the Department of Health and Human Services (see: HIE Guidance Coming in Phases).
"The goal is to make sure that patient information follows patients ... and that there is trust in healthcare providers handling this data," Mostashari said at a Feb. 14 online "town hall" meeting on HIE governance issues. At a January virtual town hall, ONC officials listened to HIE leaders and others, who raised concerns ranging from a lack of technical standards to variability in policies of HIEs (see: Building Trust in Data Exchange).
Goals of the Effort
ONC's HIE governance goals are to increase interoperability among exchanges; increase trust among all the participants; and decrease the cost and complexity of health information exchange, says Jodi Daniel, ONC's director of policy and planning.
During the Feb. 14 meeting, ONC officials outlined some specific plans related to HIE governance:
New Governance Guidelines for HIEs. The initial guidance will include best practices, highlighting and cataloging the successes and challenges of HIEs so that others can apply them, says Steve Posnack, an ONC policy analyst.
The guidelines will be periodically updated as ONC receives industry feedback, although no formal public comment period is planned. The aim is to "get something out to reduce uncertainty and let people know what we're thinking," Posnack says.
A National HIE Governance Forum. Members will include participants in various HIEs across the country, especially statewide HIEs and organizations that operate across state lines. The goal is to share experiences and identify and prioritize "high impact" areas for governance guidelines, says Mary Jo Deering, an ONC senior policy adviser.
In preparation for this new governance forum, ONC will host a "listening session" on March 5 during the 2013 HIMSS Conference. The forum will be launched later in March. ONC is eyeing July for forum members to identify and prioritize high-impact best practices as well as barriers to progress. The forum will share those best practices in the fourth quarter.
Cooperative Agreements for Exchange Solutions. ONC in March will award a total of $800,000 to four HIEs that will work on projects to help support solutions for addressing governance challenges. The projects will kick off in April.
Monitoring HIEs. ONC also will monitor HIEs to identify whether it needs to take action on the issues of trust, interoperability and cost/complexity. That effort might include monitoring the perception of trust among key HIE participants; the complaints of consumers about HIEs; and the concerns about costs for participating in data exchange. The monitoring plans are in early stages of development, says Vaishali Patel, an ONC senior adviser.
In a December HIE blog, Mostashari announced the new, phased-in, non-regulatory direction that ONC would take to HIE governance.