Fed Panel: Don't Touch Privacy Regs
Recommends relaxing other EHR "meaningful use" criteria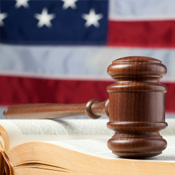 A federal advisory committee has recommended keeping the information privacy and security requirements untouched in pending criteria for demonstrating meaningful use of electronic health records to receive Medicare and Medicaid incentive payments.

The HIT Policy Committee, however, recommended allowing hospitals and physicians to defer compliance with certain other meaningful use criteria, making it easier to qualify for Stage 1 funding, starting in 2011. The deferred criteria would have to be met in Stage 2 instead.

Ultimately, officials at the U.S. Department of Health and Human Services will decide whether to accept the recommendations. Federal officials are receiving public comments on the proposed meaningful use rule and are expected to issue a final rule, which could include extensive changes, in the months ahead.
Security provisions
The proposed rule spelling out meaningful use criteria, which was unveiled at the end of last year, only briefly addresses data security.
It says the meaningful use requirements are designed to ensure that organizations implementing EHRs use the data protection functions within the software as well as "processes and possibly tools outside the scope of the certified EHR technology."
The proposed rule states that to qualify for Stage 1 of the incentive payments, healthcare providers must "conduct or review a security risk analysis of certified EHR technology and implement updates as necessary." For a comprehensive story on the proposed rule, click here.
For more information on the committee, visit healthit.hhs.gov.