FBI Adds 5 to Cyber Most-Wanted List
Sought in Connection with Various Online Schemes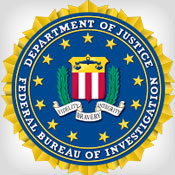 The Federal Bureau of Investigation has announced the addition of five individuals to its Cyber's Most Wanted list for crimes that include hacking, fraud, identity theft and the use of malicious software.
See Also: Live Webinar | Education Cybersecurity Best Practices: Devices, Ransomware, Budgets and Resources
The five individuals are Farhan Arshad, Noor Aziz Uddin, Carlos Perez-Melara, Andrey Nabilevich Taame and Alexsey Belan.
"The FBI will not stand by and watch our cyber adversaries attack our networks," said Richard McFeely, executive assistant director of the Criminal, Cyber, Response, and Services Branch. "We will track down and arrest individuals who have made it their mission to spy on and steal from our nation and citizens."
Further information about the suspects, including monetary rewards for information leading to their arrests, can be found on the Cyber's Most Wanted website.
FBI Allegations
Arshad and Uddin are wanted for their alleged involvement in an international telecommunications scheme and hacking venture to defraud individuals, telecom companies and government entities in the United States and abroad, resulting in losses exceeding $50 million, the FBI says. Between 2008 and 2012, the two allegedly gained unauthorized access to business telephone systems and used those systems to initiate long-distance telephone calls to premium rate numbers through a scheme known as international revenue share fraud.
Perez-Melara is wanted for allegedly manufacturing software that was used to intercept the private communications of potentially thousands of victims in 2003, the FBI says. Using a website scheme that said users could install spyware to "catch a cheating lover," victims who opened an electronic greeting card unknowingly installed a keylogger program that collected keystrokes and other incoming and outgoing electronic communications.
Taame is wanted for his alleged involvement in Operation Ghost Click, which infected more than 4 million computers located in more than 100 countries from approximately 2007 to October 2011, the FBI reports. The scheme involved changing a computer's domain name system settings and redirecting Internet traffic to websites users didn't intend to visit. The alleged scheme was used to commit online advertising fraud, the FBI says.
Belan is wanted for allegedly taking data from three U.S.-based companies in 2012 and 2013 without authorization. He allegedly accessed computer networks remotely and obtained information for the purposes of commercial advantage and private financial gain. He also allegedly possessed and used, without authority, identification belonging to employees of the compromised companies, the FBI says.
Indictments
Arshad and Uddin were indicted for unauthorized access to a protected computer; conspiracy to gain unauthorized access to a protected computer; wire fraud; conspiracy to commit wire fraud; and identity theft.
Perez-Melara was indicted for manufacturing a surreptitious interception device; sending a surreptitious interception device; advertising a surreptitious interception device; advertising and promoting the surreptitious use of an interception device; intercepting electronic communications; disclosing electronic communications; and unauthorized access to a protected computer for financial gain.
Taame was indicted for wire fraud; unauthorized access to a protected computer; and conspiracy to commit both offenses.
Belan was indicted for obtaining information from a protected computer; possession of 15 or more unauthorized access devices; and aggravated identity theft.
"Because cybercrime knows no boundaries, cybercriminals think they can hide overseas," McFeely said. "But we are using our international partnerships and the publicity generated by our Cyber's Most Wanted to ferret them out."