Cyberwarfare / Nation-State Attacks , Fraud Management & Cybercrime , Next-Generation Technologies & Secure Development
Facebook Removes 'Bad Actors' for 'Inauthentic' Activity
Social Media Giant Stops Short of Blaming Russians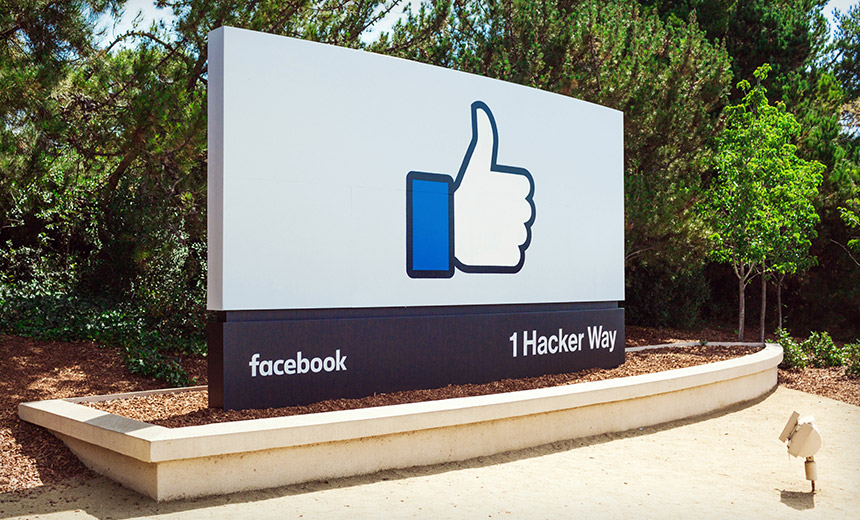 Update: For more on this story, see Facebook Reveals Ongoing Political Influence Campaigns.
See Also: Live Webinar Tomorrow | How To Meet Your Zero Trust Goals Through Advanced Endpoint Strategies
Facebook said Tuesday that it had shut down 32 pages and accounts that it claimed were "engaged in coordinated inauthentic behavior" apparently designed to influence U.S. politics, but it stopped short of attributing the "bad actors" to Russia.
The move comes as part of Facebook's efforts to prevent a repeat of 2016, when accounts connected to a Russian-linked troll group posing as Americans made extensive use of its social media platform.
Facebook's Statement
In a Tuesday statement, Facebook said: "Deciding when and how to publicly link suspicious activity to a specific organization, government or individual is a challenge that governments and many companies face. Last year, we said the Russia-based Internet Research Agency (IRA) was behind much of the abuse we found around the 2016 election. But today we're shutting down 32 pages and accounts engaged in coordinated inauthentic behavior without saying that a specific group or country is responsible."
Facebook added: "We're still in the very early stages of our investigation and don't have all the facts - including who may be behind this. But we are sharing what we know today given the connection between these bad actors and protests that are planned in Washington next week. We will update this post with more details when we have them, or if the facts we have change."
Facebook also noted, however: "As we've told law enforcement and Congress, we still don't have firm evidence to say with certainty who's behind this effort. Some of the activity is consistent with what we saw from the IRA before and after the 2016 elections. And we've found evidence of some connections between these accounts and IRA accounts we disabled last year."
Election Interference?
Although Facebook stopped short of saying the effort was aimed at influencing the U.S. midterm election in November, the timing of the suspicious activity seems to suggest that was its purpose.
"It's clear that whoever set up these accounts went to much greater lengths to obscure their true identities than the ... IRA has in the past," Facebook says. "We believe this could be partly due to changes we've made over the last year to make this kind of abuse much harder. But security is not something that's ever done. We face determined, well-funded adversaries who will never give up and are constantly changing tactics. It's an arms race and we need to constantly improve too. It's why we're investing heavily in more people and better technology to prevent bad actors misusing Facebook - as well as working much more closely with law enforcement and other tech companies to better understand the threats we face."
Facebook Briefs Lawmakers
According to a Facebook official, the company this week briefed members of the House and Senate as well as officials at the Department of Homeland Security, the Associated Press reports.
Virginia Sen. Mark Warner, the top Democrat on the Senate intelligence committee, called the latest disclosure "further evidence that the Kremlin continues to exploit platforms like Facebook to sow division and spread disinformation."