3rd Party Risk Management , CISO Trainings , Events
Security Leaders Event - IBM and ISMG
Half-day information security networking event featuring live SOC sessions & roundtable discussions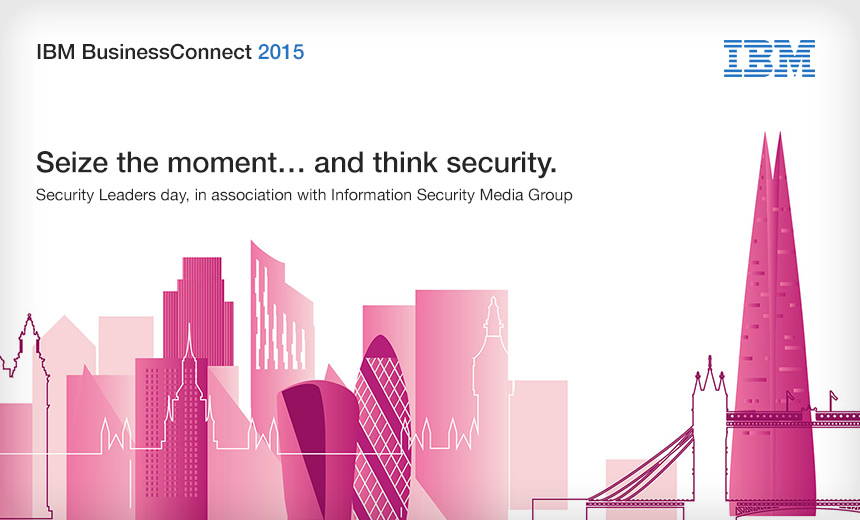 Join IBM and ISMG for a half day security event in London on 10 November to explore a new way to think about security to keep your organisation OUT of the headlines. Hear from security experts, experience the IBM Security Operations Centre in action and network with your peers in interactive round tables.
You'll hear from experts representing both sides of the story - Charlie McMurdie, former head of the central e-crime centre at The Metropolitan Police and Alexis Conran, British actor, writer and stage magician best known for his role in the BBC series The Real Hustle.
Through interaction with your peers, ISMG editors and IBM experts learn how to engage the board in a longer-term security strategy to help your organisation stay safe.
Agenda
12PM - 1PM
Registration and Working Lunch
1PM - 1:30PM
Welcome/Opening Remarks
1:30PM - 2:15PM
Keynote Speaker: Charlie McMurdie - Former head of the central e-crime centre at The Metropolitan Police
2:15PM - 2:45PM
Networking Coffee Break and Client Experience Showcase
2:45PM - 5:00PM
Three 45 Minute Breakout Sessions:
Roundtable 1: The Dark Web
Roundtable 2: Security as an Enabler for Innovation
Security Operations Center:
Experience a realistic, hands-on Security Operations Centre to understand how IBM solutions and expertise can help your organisation stay safe. Through scenarios, see how IBM's Security Analysts use X-Force Research and IBM technologies to respond to new and advanced security threats.
5PM - 5:30 PM
Guest Speaker: Alexis Conran - British actor, writer and stage magician best known for his role in the BBC series The Real Hustle
5:30PM - 5:35 PM
Closing Remarks
5:35PM - 7PM
Drinks Reception and Networking - Magic Tricks with Alexis Conran
Venue
IBM Client Centre
IBM Southbank
76/78 Upper Ground
London, SE1 9PZ
United Kingdom