Electronic Healthcare Records , Governance & Risk Management , Healthcare Information Exchange (HIE)
EHR Interoperability Plan Raises Concerns
Associations Respond to ONC's Privacy, Security Proposals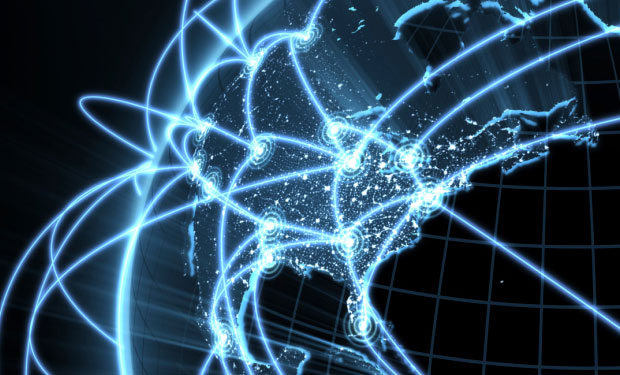 Several healthcare associations have raised concerns about some of the privacy and security components of the Office of the National Coordinator for Health IT's proposed 10-year electronic health record interoperability roadmap.
See Also: OnDemand | Driving Security, Privacy, & Compliance Goals by Accelerating HITRUST Certification
For example, they expressed concern about proposals related to obtaining patient consent for sharing health information, cybersecurity activities and governance "rules of the road" for national data exchange.
ONC, the unit of the Department of Health and Human Services responsible for standards and policies of the HITECH Act EHR incentive program, in January released a draft roadmap for achieving nationwide secure health data exchange built on interoperable EHR systems.
While the ONC draft is a 10-year vision, it contains critical actions that can be taken by regulators and healthcare stakeholders in increments over the next three, six and 10 years, to help remove technical, policy and regulatory barriers that are hindering information exchange (see ONC's HIE Roadmap: The Hurdles Ahead). The idea behind the plan is to make it possible for clinicians to securely access and share timely, potentially life-saving data about a patient, no matter where that patient is treated.
Over the next several months, ONC will review the comments it received and consider how they might be reflected in the final version of its interoperability roadmap expected to be released later this year.
Patient Consent
ONC in its roadmap introduced the concepts of "basic choice" patient consent related mostly to information that's allowed to be disclosed by covered entities under HIPAA for treatment, payment and operations, versus "granular choice" consent that patients would provide to allow sharing of specific data, such as sensitive information related to substance abuse or mental health treatment.
Under the HIPAA Privacy Rule, an individual's written authorization is not required for the sharing of health information for treatment, payment or operations. But many covered entities choose to obtain an individual's consent anyways, ONC notes. And that's what ONC describes as "basic choice" consent.
ONC says "granular choice" consent refers "not only to granular choice among clinical conditions that are protected by laws in addition to HIPAA, but eventually, granular choice, should a patient wish to express it, regarding other data distinctions to be determined ... such as research ... in which an individual has chosen to participate."
Some organizations in their comments say they are opposed to federal regulators introducing the concept of granular choice consent. That's because they say it could potentially fuel more confusion among healthcare entities about the patient data that can or cannot be exchanged under HIPAA versus other government regulations, including state privacy laws.
For instance, the Healthcare Information and Management Systems Society says it "does not see the benefit of, nor is in favor of, the introduction of the concepts of 'basic' and 'granular' choice, particularly in view of these concepts being contradictory and inconsistent with applicable law, for example, HIPAA and state law."
HIMSS says it "supports the idea that interoperability efforts should focus on facilitating exchange of data when the law expressly authorizes use or disclosure of protected health information. ... HIPAA should not be essentially rewritten, through a reinterpretation, with respect to erroneously stating that individuals have the right to individual access and individual choice under the Nationwide Privacy and Security Framework, based on the Federal Trade Commission's Fair Information Practice Principles."
Similarly, as it relates to information sharing and consent, the American Hospital Association says that it opposes potential changes to current government privacy and security policies in the effort to drive healthcare providers to share electronic health information. "With regard to privacy and security issues, the AHA strongly believes that improving the infrastructure to support secure data sharing in support of clinical care can be accomplished within the existing HIPAA requirements."
Cybersecurity Activities
When it comes to issues related to cybersecurity, the AHA urges ONC to leverage existing guidance, including the National Institute for Standards and Technology's framework, rather than start from scratch.
"The roadmap includes proposed activities for ONC or HHS, but activities in this area must align with the ongoing collaboration of the Departments of Homeland Security and HHS with public-private collaborations, including the Healthcare and Public Health Sector Coordinating Council, to work through health sector-specific issues," AHA says.
"Further, any detailed standards should be aligned with the NIST Cybersecurity Framework, which is the overarching federal approach to cybersecurity, and the existing HIPAA security rules."
Rules of the Road
ONC's draft interoperability roadmap also included "a call to action" for healthcare IT stakeholders to come together to establish a coordinated governance process for nationwide interoperability. Those proposals also included the possibility that ONC would consider regulatory options to ensure compliance to so-called governance "rules of the road."
But some organizations, including the College of Healthcare Information Management Executives and the Association of Medical Directors of Information Systems, oppose too much government intervention in governance issues.
"We caution against being overly ambitious with the development of a nationwide governance mechanism and encourage focused prioritization through ingrained collaboration among private and public sector stakeholders," CHIME and AMDIS say in its joint comments to ONC. "In our view, interoperability in the service of high quality, safe patient care should remain the principal focus of the near-term."
Other Recommendations
As part of its comments on the interoperability roadmap, HIMSS also made several privacy and security recommendations. Those include suggestions that ONC, federal partners and industry stakeholder groups collaborate on developing:
A central portal that aggregates cyberthreat indicators and vulnerability information, across critical infrastructure sectors;
Guidance for what a thorough, holistic risk management program looks like - including plans, policies, procedures, application security testing, penetration testing, networking monitoring and detection, incident response, continuity, disaster recovery and resilience; and
Guidance on issues related to encryption, including practical guidelines on encryption requirements for protected health information stored or accessed via devices and software.
"Encryption is not a silver bullet, but it can be a useful safeguard when the right technology and know-how are used appropriately to keep information both private and secure," HIMSS notes.