DentaQuest Breach Involves More Patients
Car Stolen With Laptop in Trunk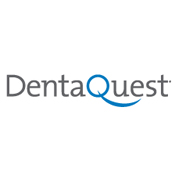 An earlier reported case of a stolen unencrypted laptop that led to a breach of information on New Mexico Medicaid patients also affects Medicaid patients in Tennessee.

DentaQuest, a Boston-based dental benefits manager for government programs, announced this week that the stolen laptop included personal information on more than 21,000 patients, including 10,500 in Tennessee in addition to 9,600 in New Mexico.

The breach stems from the March 20 theft of a car with an unencrypted laptop in its trunk. The car belonged to an employee of West Monroe Partners, a subcontractor to DentaQuest. The laptop contained some patients' names and Social Security numbers, among other information.

"The investigation of the scope of the disclosure has concluded, and we do not anticipate the identification of additional individuals," a DentaQuest spokesman says.

So far, there is no evidence that the information on the laptop has been improperly accessed or misused, DentaQuest says. But in notifying those affected in Tennessee, it's offering a year's worth of free identity theft safeguards from Kroll Fraud Solutions.

In addition to notifying the Medicaid patients, the department reported the incidents to the U.S. Department of Health and Human Services as required under the HITECH Act breach notification rule. Many of the major breaches reported to the HHS Office for Civil Rights so far have involved thefts of unencrypted devices.