Security Awareness Programs & Computer-based Training
Cyber Challenge Seeks Competitors for Quest
Online Cyber Quest Content Continues Through April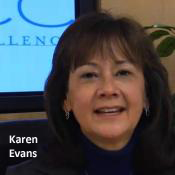 U.S. Cyber Challenge will hold a series of competitions aimed primarily at college students as part of its April Cyber Quest series, with winners receiving invitations to attend one of several cyber camps to be offered this summer.

Registration for the April Cyber Quest competition registration is open and ends May 1. Cyber Quest competitors must be at least 18 years old, and can register at the U.S. Cyber Challenge website.

Cyber Quest features a series of quiz questions based on analysis of a packet capture file which participants will analyze on their own machines, looking for signs of attack and other activity. Participants will have 24 hours from the time they begin the quiz to complete it. Winners will be determined based on who achieves the highest score in the shortest amount of time.

"The tremendous knowledge sharing, expert training and career opportunities presented at the camps are invaluable to helping develop our youth into the next generation cybersecurity workforce," says Karen Evans, Cyber Challenge national director (see video Why Cyber Challenge is Needed).

The Center for Internet Security, which operates the U.S. Cyber Challenge, is sponsoring four, weeklong Cyber Camps in July and August. (For last year's camp, see Search for the Good Hacker.) State-specific camps are being offered in California and Delaware, while regional camps will take place in Missouri and Virginia. The camp in California will be open to Cyber Quest winners from California, Arizona, Nevada and Oregon; the Delaware camp will be open to winners from Delaware; the Missouri camp will host any Quest winner west of the Mississippi, except those participants in the California camp; and the Virginia camp will host Quest winners from all states east of the Mississippi, except Delaware.

The camps will feature one week of specialized sessions by college faculty, SANS Institute senior instructors and cybersecurity experts, capped off by a capture-the-flag competition and awards ceremony on the last day. The Cyber Camps also will provide students the opportunity to engage with major technology companies and government agencies at onsite job fairs for scholarship, internship and employment opportunities.