Contractors Compete for Cyber Pros
So Many Jobs, So Few Qualified Candidates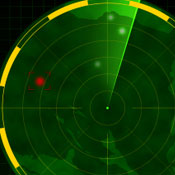 Like all U.S. defense and intelligence contractors, CSC is looking to hire thousands of cyber experts to fill key security positions. Security solutions architect, network engineer, intrusion detection analyst, application and software programmers - these roles and others must be filled to meet CSC's growing customer needs in cybersecurity and cyber operations. .

"The cybersecurity threat to government networks and systems isn't going to vanish anytime soon," says James Gattuso, director of recruitment and staffing for CSC. "We anticipate hiring in the range of 1500 to 2000 security professionals within the next two years."

From entry-level to leadership positions, CSC and other defense contractors need hands-on candidates who can understand the technical and business issues within the government.

Problem is: The demand for these candidates is clearly ahead of the current supply. Which leaves large defense contractors such as Northrop Grumman, American Systems, General Dynamics - and, yes, CSC -- competing to differentiate themselves and attract these professionals.

"We are looking for people, who can perform in a high stakes environment," says Nadia Short, VP and general manager Cyber Division at General Dynamics Advanced Information Systems. "Who can anticipate how an adversary will act in the cyber domain and analyze a variety of information and intelligence relevant to the threats facing critical networks?"
Recruiting the Next Generation
To fill open cybersecurity positions, contractors are tapping into various venues and resorting to diverse hiring techniques. Besides the traditional job boards, targeted career fairs, alumni networks and university campus events, contractors are now supporting collegiate cyber defense competitions both regionally and nationally, using social media sites such as LinkedIn, Twitter and Facebook to encourage two-way dialogue with potential employees. These organizations also are partnering with universities for scholarship and training programs.

"We are recruiting from the leading research universities to get newer ideas from the very bright kids coming from these schools," says Marynoele Benson, spokesperson for Northrop Grumman Information Systems. "We have tripled the number of interns from two years ago to enable us to give the students practical experience and start them on the clearance process, -- something that's very important in this market."

Enticing job offers include extensive training, education and employee ownership opportunities. "What better way can people truly feel like an integral part of the company they work for?" says Les Owens, VP Cybersecurity at American Systems.

Yet, the limited talent pool of cybersecurity professionals is forcing companies to come up with differentiation strategies in order to attract these professionals.

"We often find that the unique work we do in the cyber realm on behalf of our government customers, such as defending the government as prime contractor at US-CERT, or attaining attribution for crimes involving digital media for the Department of Defense's Cyber Crime Center, attract those professionals who want to be a part of high-stakes relevant missions," says Short.

Contractors are also taking advantage of the current US economy, tapping into unemployed or underemployed candidates who are looking to transition into cybersecurity.

The challenge in hiring these professionals goes beyond just the demand and supply equation. Owens often finds that candidates do not have the right cybersecurity workforce certifications for current job openings. Also, a big challenge is to attain top security clearances for candidates in this space.

"Ultimately, the people who will go the furthest are those who are capable of getting top secret clearances in the computer science, information assurance or engineering fields," says Short.
Advice to Potential Candidates
For those prospects who welcome a job opportunity with a government contractor, recruiters offer these tips:
Attain professional certifications such as the Certified Information Systems Security Professional, Cisco Certified Network Associate, Certified Information Systems Auditor and Global Information Assurance Certification to meet specific Department of Defense requirements;
Develop familiarity with standards such as the Federal Information Security Management Act of 2002 and guidance from the National Institute of Standards and Technology;
Be skilled in technologies such as network protocols, firewalls, wireless security and encryption;
Have experience working in multiple platforms and operating systems such as Linux and Unix;
Hold a clear personal and professional record for being qualified to get a security clearance;
Understand the concept of secure programming to embed security into the entire system's engineering lifecycle;
Be an expert in the specific area of the cybersecurity field and have a thirst for continued education and improvement.
With the government emphasizing cybersecurity, defense contractors are looking at immense growth in the future by either building their own divisions or getting into potential acquisitions with smaller companies.
"Our goal is to continue to keep candidates in the pipeline and to be in the front lines of military and government network defense," says Gattuso. "The path to these jobs is an open, wide road for professionals looking to make a career here."