Contractor to Study Patient Consent
ONC Seeks Research on Consent for Health Info Exchange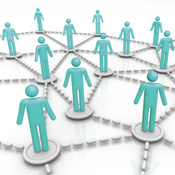 As local, regional and statewide health information exchanges continue to grow, the issue of how to obtain patients' consent for exchanging their information is coming to the forefront. As a result, the Office of the National Coordinator for Health Information Technology plans to hire a contractor to study the issue and explore options for obtaining consent.

Earlier, the Health IT Policy Committee endorsed "meaningful consent" recommendations from the Privacy and Security Tiger Team focused on how to ensure patients get an adequate opportunity to consent. Those recommendations haven't yet made it into a federal rule or regulation, but they could wind up in the pending Nationwide Health Information Network governance rule.

In the meantime, ONC says that next month, it will begin soliciting bids on a patient consent research project. "It is critical to understand what information patients desire and need when making decisions regarding their personal health information as well as what information they consider relevant for patient choice regarding the exchange of their health information in an electronic environment," according to an ONC "presolicitation" announcement.

The contractor to be hired will spend up to two years working on such issues as educating individuals about their right to consent to information exchange. The contractor also will explore options for electronically obtaining and recording patient consent.