Conference to Focus on Health Privacy
Attendee Workgroups Will Tackle Patient Privacy Issues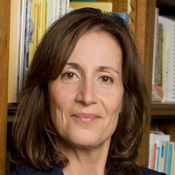 A June 13 conference in Washington on protecting patient privacy, co-sponsored by a privacy advocacy group, will include discussions designed to pinpoint research needs and make technical, educational and policy recommendations.

"Getting IT Right: Protecting Patient Privacy in a Wired World," is co-sponsored by Patient Privacy Rights and the Lyndon B. Johnson School of Public Affairs at The University of Texas at Austin.

The summit is designed to bring together academics, privacy advocates, government representatives and healthcare and technology experts to "work together to ensure health privacy is a center piece of U.S. healthcare system reforms," says Deborah Peel, M.D., chair of the board of Patient Privacy Rights.

Morning sessions will include panel presentations on:
Contrasting beliefs about privacy protection in a digital age;
A President's Council of Advisors on Science and Technology report that called for a new health information exchange architecture;
Control of patient data in health information exchanges;
Secondary uses of personal health information in databases.
In the afternoon, "working groups" involving attendees will focus on developing "problem statements" and making recommendations on key issues, including:
Data collection, control and stewardship:
Data mining;
Scenario planning for the future of health IT;
Educating states and the public about health privacy;
The impact of privacy on the quality and efficiency of care;
The impact of privacy on public health and biomedical research.

More information is available at the event's website. Organizers portray the summit as the first in a series of forums.