Committees to Discuss EHR Rules
Advisory bodies to consider modifications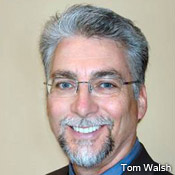 Two federal advisory committees will meet later in February to consider whether to recommend modifying two proposed electronic health record rules that affect healthcare information security.

The HIT Policy Committee and the HIT Standards Committee will hear comments from their various workgroups and the public on the "meaningful use" rule that sets standards and guidelines for the Medicare and Medicaid electronic health records incentive program under the HITECH Act. They'll also review comments on the proposed rule on certification standards for EHR software eligible for the incentive program.

The meaningful use rule requires EHR users to conduct a risk assessment. The EHR certification rule requires records software vendors to offer encryption.

The policy committee will meet Feb. 17 in Washington; the standards committee will meet Feb. 24. Both committees advise the Office of the National Coordinator for Health Information Technology within the U.S. Department of Health and Human Services.

To learn how to submit testimony in writing or in person, visit healthit.hhs.gov. The meetings also will be accessible on the site.