Coalition Calls for Update of Privacy Act
24-Year-Old Law Doesn't Cover Cloud Services, Mobile Tracking Data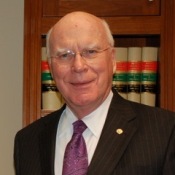 A coalition of business and advocacy groups proposed that Congress update key federal privacy law to account for new technologies such as cloud computing and mobile devices.

The coalition, led by the Center for Democracy and Technology, contends the 24-year-old Electronic Communications Privacy Act doesn't protect e-mail messages stored on cloud computing applications such as Google mail, as it does on corporate servers, or address legal standards for law enforcement to access location information found on mobile devices.

"Our goal is to preserve traditional privacy rights, ensure law enforcement has the capability to conduct investigations, and give industry a clear legal footing upon which it can innovate and better compete in the global marketplace," the coalition said in a statement.

The coalition formed a diverse group called Digital Due Process to work toward amending the Electronic Communications Privacy Act. Among its members are Google, Microsoft, Salesforce.com and advocacy groups such as the American Civil Liberties Union, Electronic Frontier Foundation and the Progress and Freedom Foundation. 

The author of the original Electronic Communications Privacy Act, Sen. Patrick Leahy, D.-Vt., lauded the new group in its quest to update the privacy law. "While the question of how best to balance privacy and security in the 21st century has no simple answer, what is clear is that our federal electronic privacy laws are woefully outdated," Leahy, who chairs the Senate Judiciary Committee, said in a statement.

He said he plans to hold hearings on updates to the Electronic Communications Privacy Act.