Cloud Computing: Building Best Practices
HITRUST, Cloud Security Alliance collaborating on guidance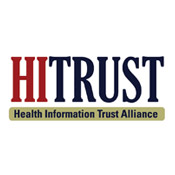 The Health Information Trust Alliance, or HITRUST, and the Cloud Security Alliance are collaborating to develop best practices for ensuring the security of cloud computing in healthcare.

The Cloud Security Alliance has released a "Cloud Controls Matrix," a tool that maps security practices for cloud computing with security regulations and standards, including the HITECH Act. The mapping was achieved, in part, by levering the HITRUST Common Security Framework , which provides guidance on best practices for complying with various regulations.

The new matrix "strengthens existing cloud information security by emphasizing business information security control requirements, normalizing cloud taxonomy and encouraging consistent security measures," CSA said in a statement.

HITRUST will lead CSA's healthcare working group, which will promote education and best practices for securing data in cloud environments.