Governance & Risk Management , Information Sharing , Training & Security Leadership
CIA Creates Digital Innovation Directorate
Reorganization to Help Counter Tech Advances by Adversaries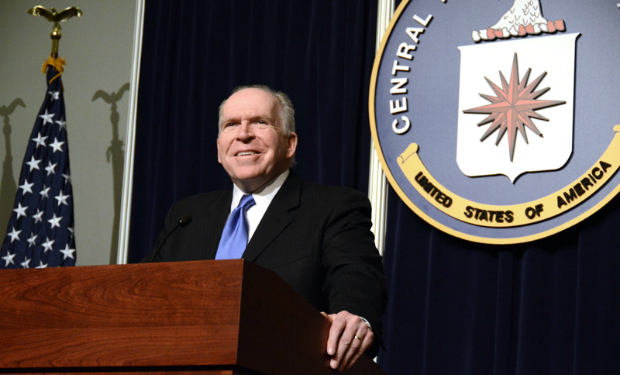 As part of its biggest reorganization in its nearly seven-decade history, the Central Intelligence Agency is creating a Directorate of Digital Innovation that will use cyber technology to amass and analyze intelligence.
See Also: Checklist: Is Zero Trust In Your Cybersecurity Strategy?
CIA Director John Brennan, in a March 6 message to employees, said the new directorate would oversee the acceleration of digital and cyber integration across all of the agency's mission areas.
"Digital technology holds great promise for mission excellence, while posing serious threats to the security of our operations and information, as well as to U.S. interests more broadly," Brennan said. "We must place our activities and operations in the digital domain at the very center of all our mission endeavors."
Besides creating the Digital Innovation Directorate - which would be on par with four existing directorates - the reorganization creates 10 new mission centers to focus on specific regions or geographic areas, such as the Middle East, terrorism and weapons proliferation. Thousands of agency employees are expected to be reassigned as part of the reorganization.
Battling Militant Groups
Brennan briefed a small group of reporters on the changes on March 4, on the condition they did not publish details until he informed CIA employees. CIA officials suggested that stepping up the CIA's expertise in cyberspace might help it counter technological innovations and sophisticated use of social media by militant groups such as Islamic State, according to Reuters. The new directorate also could help limit damage to intelligence gathering caused by former NSA and CIA contractor Edward Snowden.
"By formally setting up a division focused on data mining and cyber-espionage, the primary purpose is to better allocate resources and to increase operational efficiencies with other divisions," says Ken Westin, senior security analyst at the IT security firm Tripwire. "There are still a lot of outstanding questions with regards to where the CIA ends and the National Security Agency begins, particularly when it comes to domestic surveillance programs. There is still a great deal of overlap with regards to data and systems these agencies can access, so it will be important to have proper oversight to limit their capabilities and the data they can access as well as the techniques used."
Rep. Adam Schiff, the California Democrat who serves as the ranking member of the House Intelligence Committee, endorsed the reorganization. "The director has challenged his workforce, the rest of the intelligence community and the nation to consider how we conduct the business of intelligence in a world that is profoundly different from 1947, when the CIA was founded," Schiff said.