Chicago Breach Affects 180,000
Hard drive stolen from billing service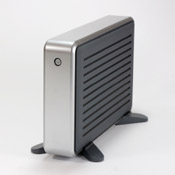 A suburban Chicago emergency physician group is alerting 180,000 patients about a breach stemming from the theft of an unencrypted portable hard drive at a billing service.

Emergency Healthcare Physicians Ltd. reports that the theft occurred Feb. 27 at Millennium Medical Management Resources Inc., Westmont, Ill. The hard drive is believed to have contained records from 2003 to 2006 that included patient names, addressees, phone numbers, birth dates, Social Security numbers, and, in some cases, drivers' license numbers.

The practice did not include the total number of patients affected in its media release, but reported the figure to federal regulators as required under the HITECH Act's breach notification rule.

No instances of identity theft or other fraud have been reported so far as a result of the incident, the practice reports. It's advising patients to monitor their credit reports and place a fraud alert on them.

The billing service company is now encrypting its portable storage devices, the practice said.