Burwell Confirmed as HHS Secretary
Wins Bipartisan Support in the Senate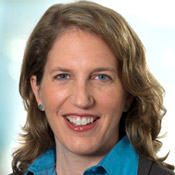 In a strong showing of bipartisan support, the Senate voted 78 to 17 on June 5 to confirm Sylvia Mathews Burwell as the next secretary of the Department of Health and Human Services.
When she's sworn in on June 9, Burwell will replace Kathleen Sebelius, who announced her resignation in April but agreed to remain in the post until a new secretary was approved (see HHS Secretary Sebelius Resigning).
See Also: 57 Tips to Secure Your Organization
Sebelius' departure came in the wake of the troubled launch of the Obamacare HealthCare.gov website, which experienced disruptions and attracted Congressional scrutiny over security testing.
Burwell has been director of the Office of Management and Budget for about a year. She also formerly served as president of the Walmart Foundation and was president of the global development program at the Bill & Melinda Gates Foundation, where she worked for 10 years and was also the first chief operating officer. During the Clinton Administration she served as deputy director of OMB, deputy chief of staff to the president, chief of staff to the secretary of the treasury, and staff director of the National Economic Council.
When she officially takes over the HHS helm, Burwell will be responsible for overseeing HHS agencies that include the Centers for Medicare and Medicaid Services, which administers the Affordable Care Act, or Obamacare, programs; the Office for Civil Rights, which enforces HIPAA; the Office of the National Coordinator for Health IT, which coordinates HITECH Act programs; and the Food and Drug Administration.
In taking over HHS, Burwell is likely to face continued Congressional scrutiny over Obamacare and HealthCare.gov.
On June 10, the House Ways and Means health subcommittee will hold a hearing on the verification system for income and eligibility for tax credits under Obamacare.
The hearing is exploring HealthCare.gov data discrepancies between income, citizenship and other information provided by consumers enrolling on the exchanges and data contained in a federal hub, which includes information from the IRS, Department of Homeland Security and other agencies. The discrepancies, which involve about 2 million Obamacare enrollees, could cause some consumers to receive incorrect government subsidies for their health insurance coverage.
In a statement provided to Information Security Media Group about the data discrepancies, a CMS spokesperson says, "We are working with consumers every day to make sure individuals and families get the tax credits and coverage they deserve and that no one receives a benefit they shouldn't. Two million consumers are not at risk of losing coverage - they simply need to work with us in good faith to provide additional information that supports their application for coverage and we are working through these cases expeditiously."