Breach Involves Laptop in Stolen Car
9,600 New Mexico Medicaid patients affected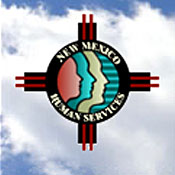 The New Mexico Human Services Department is notifying about 9,600 Medicaid enrollees about a breach stemming from the theft of car with an unencrypted laptop in its trunk.

In addition to notifying the Medicaid patients, the department reported the incident to the U.S. Department of Health and Human Services as required under the HITECH Act breach notification rule. Most of the major breaches reported to the HHS Office for Civil Rights so far have involved thefts of unencrypted devices.

DentaQuest, a company that processes claims and provide dental benefits for the state's Medicaid program, says the car of an employee of West Monroe Partners, a subcontractor to DentaQuest, was stolen in Chicago March 20.

The laptop contained patient names; health plan identification numbers, which in some cases were a Social Security number; and provider identification number.

So far, the laptop and stolen car have not been recovered, and authorities are uncertain whether the information on the computer has been accessed.

The human services department is advising those affected by the breach to place a fraud alert on their credit accounts. It's working to ensure its business associates and their subcontractors develop "appropriate security measures," according to a statement.