'Blue Button' Secure Downloads Expand
Federal Employees to Get Easier Medical Records Access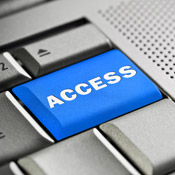 Federal employees, retirees and their families soon will be able to use the Blue Button technology to download certain electronic healthcare records.
See Also: Live Webinar | Breaking Down Security Challenges so Your Day Doesn't Start at 3pm
The Office of Personnel Management has asked health insurers in the Federal Employees Health Benefit Program to add Blue Button functionality to their websites. By clicking on the button, patients can securely download and store certain health information and then share it with physicians and others. Patients also can authorize the use of a Blue Button transfer of their medical data from one physician to another.
So far, about 500,000 are using the Blue Button technology offered through Medicare, the Department of Veterans Affairs and TRICARE, the military health system.
By using the Blue Button, federal employees will be able to securely download such information as lab results, medication and problem lists, allergies, appointment data and wellness reminders, says John Berry, director of the Office of Personnel Management. Virtually all 200 insurers participating in the Federal Employees Health Benefit Program, which serves more than eight million federal employees, retirees and family members, already offer some form of personal health records that contain this information.
The Blue Button concept, which the Markle Foundation developed in collaboration with other groups, calls for the use of a set of privacy and security policies building on the Markle Common Framework for Networked Health Information.
The Blue Button can help organizations comply with certain federal obligations. Pending modifications to HIPAA, as called for under the HITECH Act, would require healthcare organizations to provide patients with electronic copies of their records. Plus, "meaningful use" requirements for the HITECH Act's electronic health record incentive program require providing patients with electronic copies of their information.
More information about the Blue Button project is available at the VA website.