Will Surescripts Play a Role in HIEs?
E-Prescribing Network Diversifying Into Secure Messaging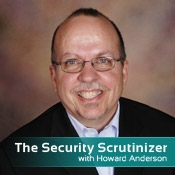 It's going to be interesting to watch whether the venture has a big impact on clinical information exchange, and whether any of the hundreds of emerging health information exchanges will wind up using Surescripts to share data with one another.
Consumer advocate Steve Findlay, senior health policy analyst at Consumers Union, says the venture might serve as a catalyst for more physicians and others to get involved more quickly in electronically exchanging clinical information beyond prescriptions.
So could Surescripts morph into a national conduit for a wide variety of clinical information? That could all depend on whether potential users trust the network.
Surescripts already has links to 200,000 doctors, so it has a high profile. But we'll have to wait and see if the e-prescribing network's efforts to diversify its services succeed.
The new venture, which involved Surescripts making a minority ownership investment in Kryptiq, will offer several products, including:
Extended Network Connectivity, providing links among HIEs and others.
Net2Net Connect, which is designed to, for example, enable an electronic health records vendor that already helps its clients to exchange clinical data to add links to those outside that network.
Message Stream, which health information exchanges could use to expand their links to more healthcare organizations. Integrated delivery systems also could us these messaging tools to help link the hospitals and clinics they own.
Clinical Message Portal, which is designed for physicians who lack an EHR but want to send and receive clinical messages, such as test results.
In a test using Kryptiq technology, Surescripts already is linked with more than 500 CVS Caremark MinuteClinic sites, enabling nurse practitioners to use the Surescripts network to share treatment summaries with patient's physicians.
Competition for HIEs?
Luis Machuca, CEO of Kryptiq, acknowledges that while some HIEs could become customers of the new venture, Surescripts' new clinical messaging services could serve as competition for certain HIEs as well. That's because physicians might elect to use Surescripts as an alternative "because it is open and neutral ... and works across all platforms," he contends.

But he believes it's more likely that, in most cases, clinicians will rely on HIEs, some of which might use the new secure messaging services, especially to share information with other HIEs across the country, he says.

Federal regulators are developing NHIN, or Nationwide Health Information Network, standards to encourage the sharing of data among HIEs. Another version of the standards, NHIN-Direct, is designed for simpler one-to-one exchanges.

Surescripts and Kryptiq plan to leverage both sets of NHIN standards as they expand their joint offerings, says Jeff Sponaugle, Kryptiq's chief technology and security officer.
The Future of Surescripts
So could Surescripts, a national network for e-prescribing, morph into a national conduit for a wide variety of clinical information? That could all depend on whether potential users trust the network.

Secure messages transmitted using the Kryptiq technology will not be stored, Machuca stresses. And both the existing Kryptiq network and the Surescripts network will be leveraged for the venture, he acknowledges.

Kryptiq applies encryption in the background at the sending location, Sponaugle explains. Receivers of secure clinical messages have to log in first using a password to access a decrypted message. They must complete an authentication process when they first create an account.

So is the new venture just a way for Kryptiq to broaden its reach by marketing to the e-prescribing networks' physician while Surescripts gains a new revenue stream? Or could it turn out to be more than that, providing a kick-start for broader exchange of data nationally? We'd like to hear what you think.