See You at RSA 2011
20th Annual Event is Next Week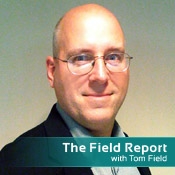 I'm here to let you know that I'm headed west to the big event this weekend, and I look forward either to seeing you at the conference next week, or telling you all about it via our news coverage.
Not sure if you're aware, but this is the 20th anniversary of the RSA Conference, and the theme is "Giants Among Us," celebrating the luminaries who founded information security.
For the second consecutive year, we're a Platinum Media Sponsor of the event.
Needless to say, information security has come far in the past two decades - in the past five years even - and I look forward to discussions with thought leaders about the technologies that will propel us through this next decade: Cloud computing, mobility, social networks, etc.
Me? I've attended maybe a quarter of the RSA Conferences as a representative of Information Security Media Group. And it seems like every year I attend, we have big news to announce. Two years ago, we launched GovInfoSecurity.com. Last year, we announced the debut of HealthcareInfoSecurity.com. This year we'll have some significant news as well ... but I can't share it quite yet.
I can tell you, though, that ISMG will have a significant presence at RSA. For the second consecutive year, we're a Platinum Media Sponsor of the event, and we'll have a sizeable team on the show floor and in the conference sessions. We'll also be entertaining special guests in our exclusive suite.
Also for the second year, we'll be conducting video and audio interviews with industry thought leaders, and I can tell you right now that the lineup is impressive. Be sure to check in at this time next week to see whom we've featured.
And for the third consecutive year, we're not just attending the RSA Conference; we're presenting at it. My colleague Eric Chabrow, along with David Matthews, deputy CISO for the city of Seattle, will be sharing results and analysis of our new Government Information Security Today survey. Their presentation, "Government Information Security: The State of the Union," will be held on Thursday, Feb. 17 at 10 a.m. in Orange Room 309 at the Moscone Center. Don't miss it.
If you're going to be at RSA, please drop me a line - let's say hello. I'll be there all week.
If you won't be at the event, then just stay tuned. We'll share enough news and views that you'll feel like you've experienced the best of RSA 2011.