Secure E-Mail: An HIE Starting Point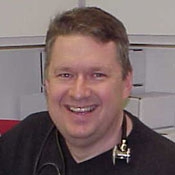 These HIEs need a simpler way to launch data sharing among hospitals, physicians and others. Based on the experience of our small clinic, I believe that secure messaging could serve as the framework for building emerging HIEs.
My opinion is based on the use of secure messaging at our three-provider, outpatient family practice clinic in Springfield, Mo. It improves access, efficiency and provides for a robust bottom line.
The implication for HIEs is clear from our experience: Secure messaging should be a version 1.0 component.
Secure messaging is a server-based system that uses encryption to protect information when it's shared with others.
The adoption of any new technology is almost always touted by experts from the 30,000-foot level with a flowery description of better healthcare and improved efficiencies. Unfortunately, by the time the technology makes it to the ground where most of us work, the arguments fail to deliver their promise.
The path to IT is littered with failed companies and software that never really fit a real world-workflow. The software works, it just doesn't work in our hands!
In our clinic, we start with our business plan (something most clinics don't have, but that is another subject for another day). A well-considered plan dictates potential workflows, some of which are enabled or supported by IT. This is how we decided that secure messaging would be a useful addition to our daily practice workflows.
Secure messaging has changed the expectations of both our staff and our patients.
Most of our lab results are now returned to the patients via secure messaging. Instead of a nebulous "we'll let you know your results," patients have a real expectation of a timely message with our interpretation, plus the added value of attached copies. These copies can accompany the patient when they see a specialist, go to the ER, etc.
This technique certainly promotes better healthcare through record access and educated patients. And when patients have a question, it is more timely, on-point and answered quickly.
A phone call two weeks after you mailed a letter is an entirely different workflow, usually requiring a chart review. A secure message the day after you see the patient is much preferred.
Generating a secure message takes a few keystrokes. Playing phone tag with a patient eats up a lot of overhead.
One of the most expensive things we pay for in the clinic is someone answering the phone. Eliminating unnecessary phone calls frees up staff to care for patients directly, and this improves overall availability. Most providers can see more patients per day and make another five medical decisions, assuming the patient and their information is all in the right place at the right time.
Freeing staff from phone calls, fax machines and paperwork enables the provider to make better use of billable time. So in this sense, secure messaging generates revenue.
Secure messaging also improves the referral process. A sentence or two can really bring the referral physician up to speed in an effective and efficient manner. Efficient communication among colleagues promotes more exchanges, and the collective wisdom grows stronger.
The implication for HIEs is clear from our experience: Secure messaging should be a version 1.0 component.
If I see a patient in the office with chest pain, do an EKG and they end up going straight to the emergency room, a copy of the EKG and a short narrative is all the ER doc needs to see to be prepared to take over the case. And when a patient is in the ER on Friday night and needs follow-up in my office on Monday morning, pertinent tests and a quick note in my inbox is all it takes to bring me up to speed without Monday morning phone calls or faxes.
The purpose of an HIE is to improve information transactions among healthcare providers. Secure messaging technology is an obvious component.
Tom Landholt, M.D., is a practicing physician at PatientCare Family Clinic in Springfield, Mo., and a freelance consultant in the area of clinical workflows.