Obama Urges Collaboration to Defend U.S. Cyber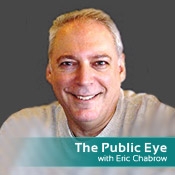 President Obama urged public and private-sector attendees at a closed-to-the-public-and-media cybersecurity event Wednesday to collaborate on finding solutions to safeguard the nation's IT infrastructure.
The event, hosted by White House Cybersecurity Coordinator Howard Schmidt, was attended by several cabinet members, state and local government officials, law enforcement officers and select industry executives, as well as representatives from academia and the privacy and civil liberties communities.
In a blog posted on the White House website after the afternoon session, Schmidt wrote that Obama stopped by the meeting in the Eisenhower Executive Office Building next door to the White House to emphasize the increasing importance of digital communications and information infrastructure as society unleashes the potential of new media. Obama, Schmidt said, stressed the need for continued collaboration between the private sector and government, stating:
"That's why we're going to need all of you to keep coming together - government, industry, academia, think tanks, media and privacy and civil liberties groups - to work together, to develop the solutions we need to keep America safe and prosperous in cyberspace."
Schmidt said the purpose of the event was to draw attention to the efforts of these communities to reduce risk and build confidence in our critical information and communications infrastructure.
At the event, Schmidt issued a progress report on the administration's cybersecurity efforts, including:
The National Strategy for Trusted Identities in Cyberspace, recently released for public comment, is a plan for secure, voluntary, privacy-enhancing credentials that the public can choose to use to authenticate their identities in cyberspace more securely.
The National Cyber Incident Response Plan, which is being developed by the Department of Homeland Security and will be exercised as part of Cyber Storm 3 in September, to ensure that there is a coordinated national response to a significant cyber incident.
New performance metrics under the Federal Information Management Security Act, moves us from static, paper-based reports to more efficient and more effective continuous monitoring.
The appointment of a cybersecurity coordinator and a privacy and civil liberties official, as provided in the Cyberspace Policy Review and the release of documents outlining our cybersecurity initiatives to ensure greater transparency.
As part of the progress report, according to Schmidt's blog, Commerce Secretary Gary Locke touted his department's efforts to facilitate the introduction of new security protocols into the Internet's Domain Name System infrastructure. Homeland Security Secretary Janet Napolitano briefed attendees on DHS's development of the National Cyber Incident Response Plan that promises to coordinate cyber preparedness and response among national partners and the deployment of the Einstein network intrusion detection technology at 12 of 19 federal agencies.