No Opt Out for Opt Out
Understanding the Merits of Google's New Privacy Policy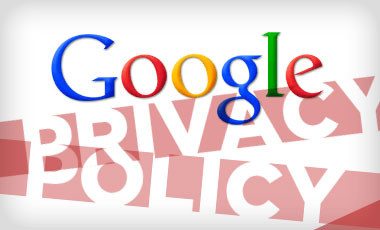 Not just Google, but other companies operating on the Internet require users to either accept or reject their privacy policies if they want to use the providers' products, no ifs, ands or buts. "Google's privacy policy - like that of other companies - is a document that applies to all consumers using our products and services," Pablo Chavez, Google director of public policy, writes in a letter dated Jan. 31 to lawmakers who raised concerns about the new policy [see Congress to Google: Explain Yourself].
See Also: Live Webinar | Navigating the Difficulties of Patching OT
Chavez's letter, along with a blog posted Tuesday, was in response to a congressional writing campaign to Google Chief Executive Larry Page raising concerns about its new privacy policy that takes effect March 1 and the absence of an opt-out option.
Unexpected Surprise
Google was taken back by the uproar; it thought it was demonstrating transparency and corporate responsibility with its new, more easy-to-understand privacy policy. "We're trying to make them simpler and more understandable, which is something that lawmakers and regulators have asked technology companies to do," Chavez writes. "By folding more than 60 product-specific privacy policies into our main Google one, we're explaining our privacy commitments to users of those products in 85 percent fewer words."
Google was taken back by the uproar; it thought it was demonstrating transparency and corporate responsibility with its new, more easy-to-understand privacy policy.
Google gives users plenty of controls to protect their privacy, and provides workaround if users don't like those controls. For instance, if a user doesn't want information shared between Gmail and YouTube, the individual can set up separate accounts. Is it perfect? Probably not, but it is fair.
Fundamentally, Google says, not much will change with its new privacy policy. According to the blog, Google will continue to:
Keep private information private.
Allow users to employ search, watch videos, get driving directions and conduct some other tasks without signing onto a Google account.
Offer privacy tools such as Google Dashboard and Ads Preference Manager to understand and manage data.
Not sell personal information to advertisers.
Permit users to close accounts and take their data elsewhere, a policy known as data liberation.
The Real Problem
What really irks some people is the fact that the new policy allows Google to share information more seamlessly than in the past among its various products. That, in turn, makes Google more attractive to advertisers, which in turn means more potential revenue as the integrated information makes targeting of users more efficient. More money often means more power. (Google contends that such data sharing benefits its users by tailoring content and advertisements that they would find to be more meaningful.)
Google is an - perhaps the - Internet behemoth that gets more powerful everyday, and its policy of sharing data among its products will likely make it a more potent player. Whether that's good for the rest of us is a legitimate question to ask, and exploring a potential abuse of that power could be worthy of further inquiries by Congress and regulators. But that's a matter to be addressed for another day.