Mobility, Safety, Driving
Convergence of Securing Physical, Virtual Technologies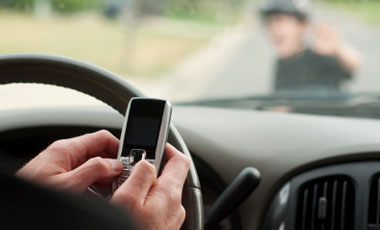 I've been promoting a theory in some of my coverage, as well as to anyone who's willing to listen, about the convergence of information security and physical security.
See Also: What is next-generation AML?
From a technology perspective, it makes sense. Many of the tools used to secure physical property are the same ones employed to gain access to information systems and data. But it's much more than that. The convergence of technology with the real world already has happened. Businesses and governments can't function without technology. (Heck, most of us can't survive in the real world without technology.) And, businesses and governments can't succeed without securing their physical and virtual assets. When making risk assessments, organizations must consider both so they can accomplish their missions and achieve their goals.
On Tuesday, one government agency, citing safety, proposed limits on handheld devices. The National Transportation Safety Board wants states to ban individuals from using their mobile devices while they drive. No talking, no texting.
The recommendation comes after NTSB investigators determined the cause of a four-vehicle accident that claimed two lives and injured 35 others, including passengers on two school buses, in Gray Summit, Mo., on the morning of Aug. 5, 2010. The NTSB said:
"The probable cause of the initial Gray Summit collision was distraction, likely due to a text messaging conversation being conducted by the GMC pickup driver, which resulted in his failure to notice and react to a Volvo tractor that had slowed or stopped in response to a queue that had developed in a work zone."
Studies have shown that even drivers who use hands-free devices can easily be distracted. A study by Carnegie Mellon University researchers who used brain imaging, cited in the Economist, found that merely listening to somebody speak on the phone led to a 37 percent decrease in activity in the parietal lobe, where spatial tasks are processed, suggesting that hands-free use of mobile phones cannot help much.
The National Highway Traffic Safety Administration estimates that more than 3,000 people lost their lives last year in distraction-related accidents. Said NTSB Chairman Deborah Hersman:
"It is time for all of us to stand up for safety by turning off electronic devices when driving. No call, no text, no update, is worth a human life."
How does prohibiting the use of hand-free devices while driving tie into cybersecurity? The answer lies in how we view security.
For all of us invested in the cybersecurity world, let's not limit our thinking about security to what's virtual. And, let's stop talking and texting while we drive. Our missions and goals are dependent on securing our most precious assets: us.