Left Vs. Right: Cybersecurity Bill Faceoff
Infosec Isn't Stirring the Emotions of Voters, Lawmakers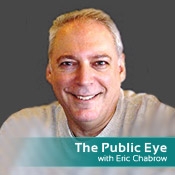 The left side of the brain fosters analytical, rational thinking while the right side cultivates intuitive, subjective behavior.
Americans know securing computers - whether critical government or private-sector IT networks and systems or their personnel laptops and iPods - is important, that it's the logical thing to do. They just don't feel it in their gut. Nearly nine of 10 adults surveyed by Symantec in a study released this past week say they think about cybercrime, but only half say they will change their online behavior to prevent victimization. The left side of the brain tells them it's crucial, but the right side asks, "What's the hurry?"
Americans know securing computers is important; that it is the logical thing to do. They just don't feel it in their gut.
2010 is shaping up to be a right-brain election. Emotions are riding high this election season. Many voters don't think they need to analyze deeply fiscal conditions to determine how they'll vote; they feel this economy. Even for secondary and tertiary issues - such as the building of an Islamic community center near Ground Zero in downtown Manhattan - voters react more from emotion than from an analysis of the situation. Again, they feel what's right and what's wrong.
Cybersecurity, for the moment, doesn't stir emotions of the electorate. When they return this coming week for a month-long, pre-election session, few lawmakers will hear from their constituents demanding Congress enact a comprehensive cybersecurity bill now. Without such pressure back home, there's no immediate payoff for lawmakers seeking reelection to push for passage of cybersecurity legislation.
I'm not predicting a vote on an infosec bill will not occur; it's dangerous to make such a forecast. But passing such legislation won't benefit most lawmakers who want to return to Washington in January.
What could stir the right side of the brain to get voters to demand quick action on a comprehensive cybersecurity bill? A major virtual attack on a critical system would get citizens to feel the pain, such as the taking down of the electrical grid. Or worse yet: denying them access to Facebook.