Kremlin's Anti-Hacking Tech: Typewriters
150-Year-Old Technology Isn't a Good Idea to Protect Secrets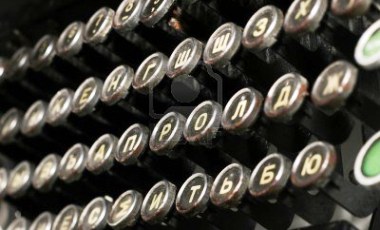 The apparatchiks at the Kremlin think they're clever sorts with plans to replace computers with typewriters to prevent the American e-spies at the National Security Agency from hacking into Russian intelligence systems.
See Also: Live Webinar | How To Meet Your Zero Trust Goals Through Advanced Endpoint Strategies
The successor to the KGB - Russia's Federal Protective Service - has placed an order for 20 typewriters at $750 a pop (that's 24,480 rubles each or 489,603 rubles for the bunch; it's sounds much more expensive in Russian currency), according to a number of published reports that cite the Izvestia news service.
Of course, the safest way to secure a computer is to keep it off the Internet. (But Stuxnet proved that even high-tech devices not connected to the Internet can be hacked, using infected removable drives to spread the worm to cripple Iranian nuclear centrifuges.) Typewriters go one better.
But the idea of replacing computers with typewriters to mitigate the risk of the United States - or anyone else - stealing secrets is misplaced.
From a practical side, as Sunday Telegraph Chief Foreign Correspondent Colin Freeman points out, correcting mistakes on important documents without the "delete" button would prove difficult:
FOr the chnaces are that ecven if u are reasonabley goood typrer like me, most of what you iwll write will end up litter d with misteks. Sometimes ot the point of bing complely eillegiebe (illegible)."
Even when tongue is removed from cheek, other reasons exist that show replacing a computer with a typewriter is a terrible idea.
Governments have been stealing secrets from one another for years - heck, for centuries - before the invention of the computer and the Internet. Removing documents from a computer and putting them in a vault or locked filing cabinet doesn't guarantee protection, especially given the prevalence of the insider threat. And, safeguarding documents in transit can be as daunting in the real world as it is in the virtual one.
7,000 Typewritten Pages 'Hacked'
Though not nation-to-nation intelligence theft, one of the biggest disclosures of classified information in American history was the leaking of the Pentagon Papers, a top secret history that showed how the Lyndon Johnson administration systematically lied about the United States involvement in Vietnam from 1945 to 1967.
Unlike former NSA contractor Edward Snowden [see 6 Questions for Edward Snowden] and Army Pvt. Bradley Manning of WikiLeaks fame [see Plugging the WikiLeaks Hole], who copied hundreds of thousands of documents onto electronic drives, Pentagon Papers' whistleblower Daniel Ellsberg and his friend Anthony Russo photocopied the 3,000 pages of historical analysis and 4,000 pages of original government documents - all typewritten at one point - that they leaked to The New York Times and other newspapers.
The reward for mitigating the risk of abandoning the computer for the typewriter might not be worth the nearly half-million ruble investment. Computers, networks and the Internet have improved productivity and collaboration, and it's hard to conceive in today's environment that the work needed to create such crucial documents can be achieved effectively using 150-year-old technology. Simply, contemporary technology is required to protect contemporary content.
Adn thats teh fax; JAck!