IT, Security Among Top 100 Jobs
New Money Magazine List Reflects Nation's New Emphasis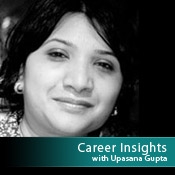 Of the 100 jobs that make Money magazine's and Payscale.com's list, more than one-fourth (26) are in IT or security. In fact, the No. 1 job on the list is software architect. Seven other jobs -- database administrator, risk manager, information systems security engineer, software engineering/development director, IT business analyst and IT manager -- rank among the top 30 best jobs in America.
Also, the growth prospects based on a 10-year forecast for these positions range from 35% for security architect position, 23% for security engineer to 17% for information technology manager and network operations.
The finding goes hand-in-hand with what we see being emphasized in government, banking and healthcare today: information security.
Within the highest paid jobs in IT, software engineering/development director tops the list, securing $144,000 annually (based on median pay), followed by software architect at $119,000.
Money and Payscale.com define the best jobs based on factors including high pay, growth opportunities, job satisfaction and good quality of life.
Healthcare is the only other sector besides IT with such a high number (27) of best jobs.
What strikes me as interesting is that the finding goes hand-in-hand with what we see being emphasized in government, banking and healthcare today: information security.
As cyber attacks increase in frequency and intensity, the national attention has shifted toward prevention, detection and capture of criminal activity. Since the Obama administration took over, we have seen a significant commitment toward cybersecurity initiatives, including the creation of a new office at the White House, led by the cybersecurity coordinator Howard Schmidt, who is now responsible for establishing, defending and coordinating cybersecurity across the public and private critical infrastructure.
The elevated attention on information security in part is also because of businesses moving into technologies such as mobile, virtualization and cloud computing, which has created the need for heightened security measures and, therefore, the need for qualified professionals in this space.
Again, within healthcare, the federal stimulus package, including the Health Information Technology for Economic and Clinical Health or HITECH Act, is intended to promote widespread adoption of health IT and will affect physician and hospital practices and create new jobs. This sector will now require a new breed of IT security and privacy professionals who will protect patients' privacy and boost the transition to electronic health records.
So, given all the changes and the elevation of information security, what are your thoughts on the heightened significance of IT security jobs? How will this attention change the profession and the people it attracts?