How Will Election Affect HITECH?
Obama Administration Has Opportunity to Set Higher Standards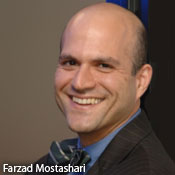 The re-election of President Obama makes it a safe bet that healthcare reform, as well as the HITECH Act's electronic health record incentive program, will proceed as planned.
See Also: What is next-generation AML?
In the weeks leading up to election, eight GOP legislators raised questions about the EHR incentive program, expressing concerns ranging from whether the program lacked tough standards for "meaningful" interoperability and data exchange to whether EHRs enable billing fraud. Four Republican Congressmen even called for a temporary halt of the HITECH Act EHR incentive program (see: Calls for Halting HITECH Misguided).
We've made tremendous progress the last four years on health IT, and this gives us a chance to make more strides.
In light of President Obama's victory, the EHR incentive program most likely will continue uninterrupted.
But in a spirit of bipartisanship, now is a good time for the administration to address some of the issues spotlighted by the recent criticism. While the timing of the GOP's HITECH scrutiny seemed politically motivated, some of the complaints could have merit.
It's too late to mess with Stage 2 requirements, because the final rules were released in September. So with work already under way to develop rules for Stage 3, the administration should pay special attention to beefing up those rules - especially provisions related to private and secure data access and exchange.
Raising the Bar
As the HITECH program fuels widespread adoption of EHRs, threats to patient privacy will grow as well. So the rules for Stage 3 need to raise the bar for security. And it appears that Farzad Mostashari, M.D., who heads the Office of National Coordinator for Health IT, is ready to lead the charge.
During a Health IT Policy Committee meeting the day after the election, Mostashari said that as his office makes plans to start a public comment period for Stage 3 rules, "I'd like to challenge us [on] whether we are pushing hard enough" on interoperability, privacy, security and other issues.
The re-election of President Obama "gives us in the administration more time to finish the job," Mostashari told committee members. "We've made tremendous progress the last four years on health IT, and this gives us a chance to make more strides."
I'm hopeful that Mostashari will follow through, leading the way toward Stage 3 requirements that set higher standards for EHR interoperability, secure data exchange between EHR systems and authenticating patients who access their records online. After all, if electronic records are not adequately safeguarded, public trust will suffer. And without public trust, EHRs as well as health information exchanges could fail.