How to Mitigate Social Media Risks
What Do You Do When Professional, Personal Lives Mix?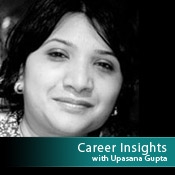 This is an important question, considering that more than 24 million Americans aged 18-34 now maintain profiles on social networking sites such as LinkedIn, Facebook and Buzz. These profiles are mostly public and lack the use of basic privacy controls that limit who can access the information.
This is the news from a recent Social Network Fraud survey of 1,013 U.S. adults, conducted by ID Analytics, Inc, a San Diego-based consumer risk management firm.
There is a strong link between professional and personal lives of people today.
The survey finds that nearly 70 million U.S. adults on social networking sites reveal their birthplace - one of the most common security questions asked by financial institutions - on their profiles. In addition:
A shocking 63% reveal information about their schools on social networks;
More than 40% divulge information on their favorite music or band;
35% reveal their favorite book;
25% disclose information on their favorite vacation spot.
Sounds harmless? Then, what happens if the birthplace or the name of a favorite book is also an employee's password for access to an organization's critical and proprietary information?
"There is a strong link between professional and personal lives of people today," says Thomas Oscherwitz, chief privacy officer for ID Analytics, Inc. "People's activity on social networks is intense and affects organizations in more ways than we realize."
Many of us use social media during the workday for personal reasons and on our personal time for work reasons. Maybe you log onto Facebook via your desktop at the office to let your son know you'll be late for his soccer game. Or you get home and realize you forgot to check on a customer file, and use your personal laptop to remotely log into your online directory at work.
Whatever the case, there's no doubt the ever-changing role of technology has led to a "spillover" between personal and professional lives. The blurred lines created by technology have led to an environment that often poses new risks to employers.
"Companies should safely assume a significant portion of their workforces are engaged online in one way or another," says Oscherwitz. "Employers should therefore, take measures to understand how this reality intersects with their own obligations, expectations and business objectives."
Those measures include monitoring employee usage, protecting intellectual property and sensitive information and protecting the organization's reputation.
With such serious implications at stake, employers cannot remain disconnected from taking appropriate measures to protect their online privacy and security.
An increasing number of employers now monitor employee use of social media websites. According to a survey released by nCircle, a provider of automated security risk and compliance auditing solutions, 71% of companies monitor employee usage on social media.
To deal with many of these issues, Oscherwitz suggests companies develop a social media policy that provides guidelines to employees on the accepted behavior and principles of communicating in the online world. He also emphasizes that it is equally critical for employers to communicate these guidelines clearly to their employees. What may be posted and when? In what manner will the company monitor its employees' online presence? What will be the consequences for violating these policies?
Your thoughts? How do you see social media impacting employers and employees, and what protective measures are effective?
For more reading on social media: