How Do You Recover Your Reputation?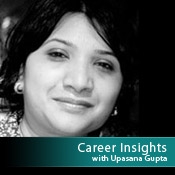 Warren Buffett, the stock market investor, couldn't have said it better: "It takes 20 years to build a reputation, and five minutes to ruin it." Think about it: Our entire lives depend on our reputation -- the image through which we are visible to the world. And this applies to the online world, as well. Even more so, and here's why.
Recently, I spoke with Dena Haritos Tsamitis, director of education, training and outreach at Carnegie Mellon University's CyLab. She emphasized that protecting and building an online reputation is all the more important for security folks. "Information security is all about reputation and integrity," she says. "If you lose that, you lose everything." Also, HR professionals and information security recruiters increasingly rely on "Google search" for getting more information on potential candidates, as well as screening their social media profiles -- including LinkedIn, Twitter and FaceBook -- for additional background information. If security professionals have no "online" presence at all, then so be it. But if they have a questionable reputation, then it may cost them their job.
Information security is all about reputation and integrity. If you lose that, you lose everything.
Imagine searching your name, and finding - on the first page of Google - embarrassing information like your involvement with drugs, links to inappropriate photos or information leading to inconsistency in your employment history. The web breeds an erroneous feeling that "no one can see the real you." But, in fact, online is where everyone can see the real you. Think and consider all of the information that has ever been online about you, both private and public - it is usually only a few clicks away. Security professionals, therefore, should invest in ways to protect and monitor their online reputations. As a first step, they must find out what information is already on the Internet and assess the impression it leaves on people.
Here are 8 tips to monitor and protect one's online reputation:
Search your name.
Type your first and last name within quotation marks into several popular search engines to see where you are mentioned and in what context. Narrow your search and use keywords that apply only to you, such as your city, employer and industry association.
Expand your search.
Use similar techniques to search for your telephone numbers, home address, e-mail addresses, and personal website domain names. You should also search for your social security and credit card numbers to make sure they don't appear anywhere online.
Read blogs.
If any of your friends or coworkers have blogs or personal web pages on social networking sites, check them out to see if they are writing about or posting pictures of you.
Sign up for alerts.
Use the Google alert feature that automatically notifies you of any new mention of your name or other personal information.
Limit your personal information.
Tweet/chat/discuss regarding business and the emerging trends in your industry, but limit posting information on your personal life, which could be a subject of major scrutiny by recruiters and hiring managers. Also, be sure you know how organizations will use your information before you give it to them.
Use privacy settings.
Most social networking and photo-sharing sites allow you to determine who can access and respond to your content. If you're using a site that doesn't offer privacy settings, find another site.
Choose your photos and language thoughtfully.
You need to ensure that information posted online is written professionally without use of swear words and catchy phrases. Also, be very selective in posting photographs, and use your judgment to ensure that these photographs are how you want the world to see you.
Take action
If you find information about yourself online that is embarrassing or untrue, contact the website owner or administrator and ask them to remove it. Most sites have policies to deal with such requests.
Share with us a few measures you are taking to protect and manage your online reputation.