Electronic Healthcare Records , Governance & Risk Management
HIMSS18: The Cybersecurity Agenda
A Look at What's Available at This Year's Biggest Health IT Event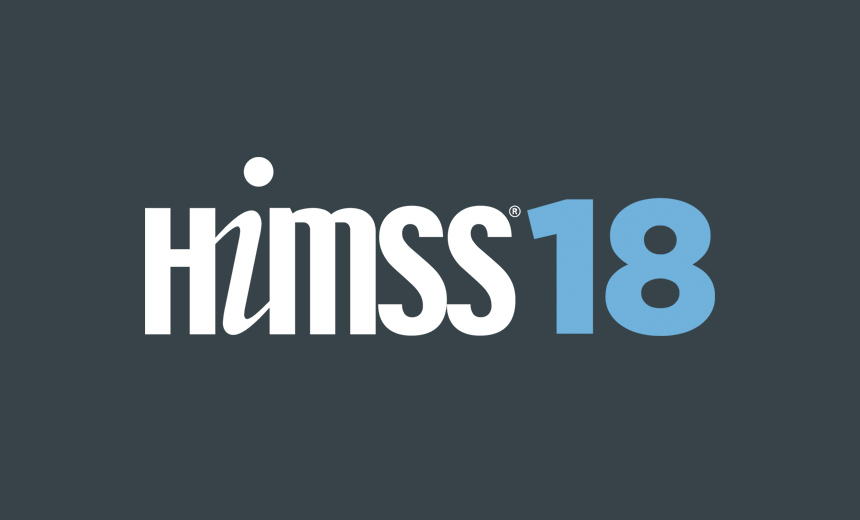 Cybersecurity will again be in the spotlight at this year's Healthcare Information and Management Systems Society conference, March 5 to 9 in Las Vegas.
See Also: Live Webinar | Cyber Resilience: Recovering from a Ransomware Attack
The 2018 edition of this annual event, slated for the Las Vegas Venetian - Palazzo - Sands Expo Center, is expected to draw about 40,000 attendees to its showcase of more than 1,300 exhibitors and 300-plus educational sessions.
The conference provides a vast opportunity for CISOs and other healthcare information security practitioners to check out the latest technologies and hear from respected industry experts.
The conference provides a vast opportunity for CISOs and other healthcare information security practitioners to check out the latest technologies and hear from respected industry experts.
This year's big event features the return of the Cybersecurity Command Center, which HIMSS says is doubling in size. It will feature products and services from more than 70 companies, plus eight interactive educational challenges and more than 60 learning sessions.
Cybersecurity Forum
On Monday, March 5, the conference will host a number of all-day, pre-show workshops.
Those include the return of a cybersecurity forum co-hosted by HIMSS and the College of Healthcare Information Management Executives.
HIMSS says the cybersecurity workshop will:
Explain what organizations are doing in light of recent, significant cyberattacks;
Discuss the economic aspects of healthcare cybersecurity;
Explore the potential impact of medical device cybersecurity;
Describe how organizations can work better and smarter to enhance their cybersecurity programs, despite resource constraints.
Among the cybersecurity forum's speaker lineup are several CISOs, including Karl West of Intermountain Healthcare, Erik Decker of University of Chicago Medicine, Kevin McDonald of Mayo Clinic, Jigar Kadakia of Partners HealthCare and Daniel Bowden of Sentara Healthcare.
Regulatory Updates
Other educational sessions throughout the week will touch upon important security and privacy issues, including HIPAA compliance.
On Tuesday, March 6, Roger Severino, director of the Department of Health and Human Services' Office for Civil Rights, is slated to provide an update on OCR's HIPAA compliance, enforcement and policy initiatives, including findings from OCR's Phase 2 HIPAA audit program.
If the presentation is anything like previous OCR updates at past HIMSS conferences, the line to the microphone during the Q&A will grow long. That session is slated for 10 a.m. at the Venetian Convention Center, Delfino 4002.
During that same time slot, at Venetian Convention Center, Lando 4204, OCR's sister agency at HHS, the Office of the National Coordinator for Health IT, will be hosting a town hall session where ONC leaders will discuss the agency's ongoing work to advance the national health information technology agenda. That includes updates on ONC's efforts to improve electronic health records system interoperability.
At 1 p.m. Tuesday at the Venetian Convention Center, Lando 4204, ONC leaders will be on hand to discuss the agency's proposed Trusted Exchange Framework and Common Agreement for promoting nationwide secure health information sharing. Genevieve Morris, ONC principal deputy national coordinator for health IT and Elise Sweeney Anthony, director of ONC's office of policy, will provide an overview of the agency's TAFCA draft unveiled in January and provide an opportunity for participants to ask questions and provide feedback.
Emerging Technologies
As usual, the massive conference will spotlight emerging technologies, including blockchain.
A blockchain forum on Wednesday from 10 a.m. to 3:30 p.m. will provide an opportunity for attendees to examine the advancement of the technology's adoption within healthcare. progress on certain applications - such as for digital health records and medical interoperability - as well as for improving health data security.
Throughout the week, I'll be attending sessions as well as meeting with numerous healthcare CISOs, government leaders and other privacy and security experts. I'll share their insights in audio interviews, articles and blogs, so be sure to look for daily updates.