Cloud Security , Events , Governance & Risk Management
HIMSS17: A Preview of Healthcare Cybersecurity Happenings
Conference Spotlights Medical Devices, Blockchain, More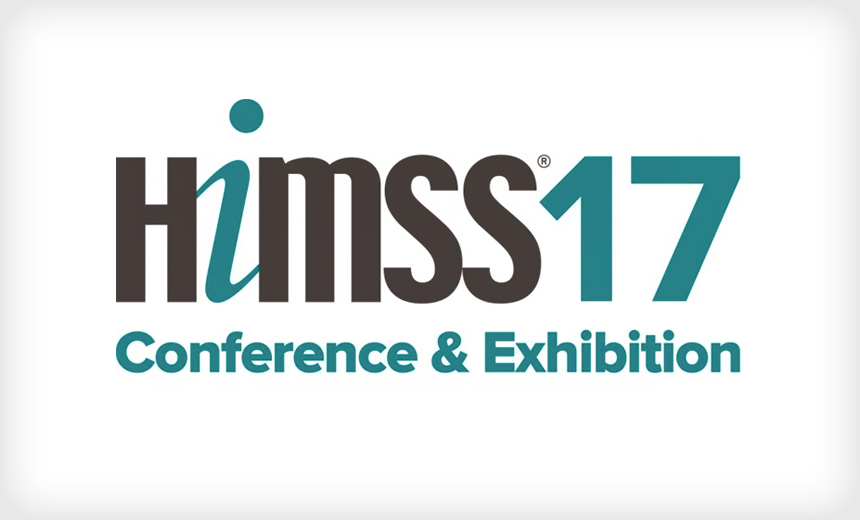 The Healthcare Information and Management Systems Society's 2017 Conference will offer a slew of educational sessions and informative exhibits focused on some of the top cybersecurity and data privacy challenges the healthcare sector faces.
See Also: Live Webinar | Generative AI: Myths, Realities and Practical Use Cases
The conference takes place at the Orlando Convention Center in Florida from Sunday, Feb. 19 to Thursday, Feb 23. It's expected to attract more than 40,000 IT professionals, clinicians, executives and other attendees, as well as 1,200 exhibitors.
The week will be full of opportunities to hear some of healthcare's foremost CISOs and other privacy and security leaders share their insights.
Among the exhibits is the return of the Cybersecurity Command Center, which HIMSS has hosted for three straight years. The center will be home base for more than two dozen educational sessions focused on an array of cyber issues, including authentication and cloud security.
Pre-Conference Workshops
In years past, HIMSS has hosted an all-day, pre-conference workshop focused on a security or privacy related topic, such as HIPAA compliance or medical device cybersecurity. But this year, HIMSS17 doubles down on the security theme by offering two all-day cyber-related pre-show seminars on Sunday, which will wrap up in time for the big HIMSS17 reception at 5 p.m. that officially kicks off the conference.
One of the all-day pre-conference cyber workshops,"Healthcare's Cybersecurity Journey: Posturing for the Present and the Future", is being jointly presented by HIMSS and the College of Healthcare Information Management Executives, an association of healthcare CIOs and CISOs.
The lineup for that workshop features presentations on an array of cyber-related topics by leading CIOs and CISOs, including Karl West, CISO of Intermountain Healthcare; Daniel Nigrin, CIO of Boston Children's Hospital; and John Houston, CISO of the University of Pittsburgh Medical Center.
The other all-day pre-conference workshop, called "Medical Device Security Information Sharing - Clarity for Action", features Michael McNeil, global product security and services officer at Royal Philips; Dale Nordenberg, executive director of the Medical Device Innovation, Safety and Security Consortium; and Denise Anderson, president of the National Health Information Sharing and Analysis Center, among others.
Other Sessions
The week will be full of other opportunities to hear CISOs and other privacy and security leaders share their insights.
HIMSS17 also provides a chance to interact with and get program updates from top government regulators. For instance, on Feb. 20 at noon, bring a sandwich and your questions as you listen in on leaders of the Office of the National Coordinator for Health IT at a town hall. That takes place at Orange County Convention Center Room W230A.
ONC will see its own organizational changes soon as Tom Price, newly confirmed secretary of the Department of Health and Human Services, settles in and picks a new ONC leader. But the town hall offers a rare chance to participate in a conversation with other health IT stakeholders about ONC's continuing work and where it should head.
Other federal government security and privacy leaders will be presenting that day, too. Attendees can choose to catch Deven McGraw, director of health information privacy at HHS's Office for Civil Rights, speak about the agency's top lesson from 2016 and where HIPAA enforcement is headed in 2017, or Suzanne Schwartz, associate director for science and strategic partnerships of the Food and Drug Administration, who will discuss the challenges of securing medical devices as well as the FDA's recent work in that area.
Both sessions take place from 10:30 to 11:30 a.m. on Monday. You can catch McGraw at Orange County Convention Center room W307A or see Schwartz at the convention center's Tangerine Ballroom, F4.
Blockchain's Potential
Interested in exploring how blockchain technology might help bolster security in healthcare? Then sign up to attend a special all-day workshop presented by IEEE on Feb. 22.
Blockchain in Healthcare: A Rock Stars of Technology Event features a lineup of top security leaders and innovators who work with the technology to improve secure health data exchange, and more.
As for me, I'll be meeting with many top security and privacy leaders while covering the conference. I'll post audio interviews, blogs and stories offering updates from HIMSS17, so be sure to check our HIMSS17 homepage for the latest news. See you in Orlando.
Additional Summit Insight:
Hear from more industry influencers, earn CPE credits, and network with leaders of technology at our global events. Learn more at our Fraud & Breach Prevention Events site.