HIMSS15: Privacy, Security Happenings
Here's a Sampling of What to Check Out at This Year's Event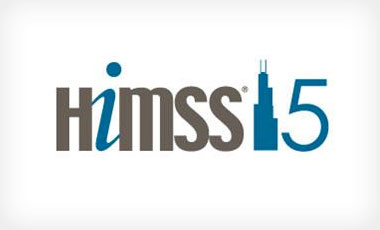 The Healthcare Information and Management Systems Society 2015 Conference in Chicago, slated for April 12 to 16, offers many new opportunities to learn about health data privacy and security issues.
See Also: Now OnDemand | C-Suite Round-up: Connecting the Dots Between OT and Identity
For example, a new Cybersecurity Command Center in the exhibit hall will feature a long list of specialized presentations as well as displays by vendors. Plus, it will offer a simulated ransomware attack and a daily "Capture the Flag" prize competition focused on taking the right steps to protect a virtual hospital network.
Among the sessions at the command center are: "Lessons Learned for Medical Device Security," hosted by experts from ICS-CERT (April 13 at 11 a.m.), and "Cyber Security and the Current State of HIPAA Enforcement," hosted by an official from the Department of Health and Human Services' Office for Civil Rights (April 15 at 10 a.m.).
Time to Get Educated
Here's a sampling of other educational opportunities at HIMSS:
On Sunday, April 12, an all-day workshop, "Navigating the Practical and Legal Aspects of HIPAA," will be hosted by security and privacy expert Tom Walsh, founder of the consulting firm, tw-Security. Walsh and other speakers will offer a crash course on building a practical HIPAA compliance strategy.
On Monday, April 13 at 11:30 a.m., "Selecting the Right CISO and Building the Security Office" will be co-hosted by Heather Roszkowski, CISO of the University of Vermont Medical Center in Burlington, Vt., and Mac McMillan, CEO of security consulting firm CynergisTek. The session will offer practical advice on making appropriate determinations for a security program's size and scope.
On Tuesday, April 14 at 2:30 p.m. Lucia Savage, chief privacy officer of the Office of the National Coordinator for Health IT, will present: "Privacy & Security: Opportunities and Challenges of Computable Privacy." She'll discuss electronic patient consent management and "data segmentation for privacy." Another session in the same time slot is "Preparing for a New Level of HIPAA Enforcement" featuring privacy attorney Adam Greene of the law firm Davis Wright Tremaine. He'll offer lessons learned from past OCR HIPAA investigations and how to prepare for the agency's promise of more aggressive future enforcement.
A session on Wednesday, April 15 at 10 a.m. will dive into "OIG Security Audits of EHR Incentive Program." Hosted by attorneys David Schoolcraft and Elana Zana of the law firm Ogden Murphy Wallace, the session will describe the audit process for those participating in the HITECH incentive program and provide tips for how to prepare for an audit by HHS' Office of Inspector General.
On Thursday, April 16, the National Coordinator for Health IT, Karen DeSalvo, M.D. will deliver a keynote speech that will likely touch upon ONC's plans for EHR interoperability and secure health data exchange. Following her remarks, DeSalvo will be joined by Andy Slavitt, acting administrator of the Centers for Medicare and Medicaid Services, for "a fireside chat" moderated by Dana Alexander, HIMSS chair-elect.
Panel Discussion on Survey
As usual, I'll be posting audio interviews and writing stories offering the latest updates from HIMSS, so be sure to check our News from HIMSS page. But this year, I'll also be participating in a panel discussion on the exhibit hall floor.
Look for me Wednesday, April 15. at noon at the Caradigm booth, #7307, where I'll moderate a panel discussion on our 2015 Healthcare Information Security Today survey. Security experts will analyze the key trends emerging from our recent survey of infosec leaders. I hope to see you there.
HIMSS expects almost 40,000 attendees and more than 1,300 exhibiting companies this year. So pack comfy shoes, charge up your smartphone and get ready for a busy week!
Additional Summit Insight:
Hear from more industry influencers, earn CPE credits, and network with leaders of technology at our global events. Learn more at our Fraud & Breach Prevention Events site.