HIMSS Conference: Watch for Updates
Insights on Privacy, Security Issues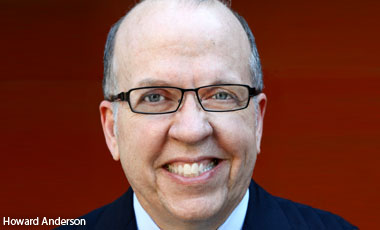 This marks my 19th consecutive year attending the Healthcare Information and Management Systems Society Conference - an event that always offers a wealth of news and insights.
See Also: Fog of War | How the Ukraine Conflict Transformed the Cyber Threat Landscape
What are the hot information security topics at HIMSS this year? Well, at the top of the list are sessions that will examine the new guidelines for Stage 2 of the HITECH Act electronic health record incentive program. The Stage 2 requirements could provide a powerful catalyst for security investments. We'll be talking to the experts to sort through the requirements and their implications.
Hot topics at the HIMSS Conference include regulatory issues, mobile device security, social media policies and breach prevention.
Other hot topics at the HIMSS Conference, being held Feb. 20-24 in Las Vegas, include mobile device security, social media policies and breach prevention, among others (see: HIMSS 2012 Offers Security Education ).
I'll provide daily updates from the show, along with my colleague, Associate Editor Jeffrey Roman. We'll offer podcast interviews, news updates, insights from education sessions and blogs.
Also coming up: In-depth coverage of the RSA Conference, to be held Feb. 27-March 2 in San Francisco. Our team covering the largest information security event of the year will provide frequent updates in a special RSA 2012 section.
Additional Summit Insight:
Hear from more industry influencers, earn CPE credits, and network with leaders of technology at our global events. Learn more at our Fraud & Breach Prevention Events site.