HHS Hiring of PR Firm Raises Concerns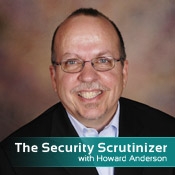 The educational effort was called for under the HITECH Act, which provides federal financial incentives for doctors and hospitals to adopt electronic health records.
Some consumer advocates questioned the selection of Ketchum, given its controversial track record on previous government public relations efforts. Others suggested that rather than hiring a PR firm, HHS should have taken a different approach to public education, working directly with the news media or consumer organizations.
Large PR firms don't always give you the best bang for your buck on these kinds of public education campaigns.
It will be interesting, indeed, to see what strategies Ketchum devises for the new campaign and whether it uses any of the controversial tactics of past efforts. Let's hope not.
Ketchum received its share of criticism during the George W. Bush Administration when it produced video news releases for the government designed to look like news reports and presented on local TV news programs. Some of the releases promoted the Medicare prescription drug program.
The Government Accounting Office called the campaigns "covert propaganda" because the videos did not disclose they were paid for by the federal government.
And back in 2005, Ketchum was in the news when the PR firm acknowledged it used taxpayer funds to pay a syndicated columnist to promote the "No Child Left Behind" education bill during radio broadcasts.
Deborah Peel founder of the Coalition for Patient Privacy, told the Web site ProPublica the selection of Ketchum was "a very, very troubling choice because the last thing the public needs are more tricks being pulled on them."
But Steve Findlay, senior health policy analyst for Consumers Union, has a different beef. He's not too concerned about Ketchum's track record. "It's been a long time and we all have a right to screw up a few times," he says.
Rather, Findlay says HHS shouldn't have hired ANY public relations firm for the important education campaign.
The Consumer Partnership on E-Health, an organization that includes Consumers Union, believes HHS should have investigated other options, Findlay notes. Those include working directly with media outlets or partnering with health information organizations or consumer groups.
"In the government, there's a strong bias toward contracting with one organization and then managing that relationship," Findlay acknowledges. "But large PR firms don't always give you the best bang for your buck on these kinds of public education campaigns. They sometimes can over-promise and under-deliver."
Findlay points out that Ketchum ultimately could choose to work with partners on the campaign.
Here's hoping the PR firm reaches out to industry experts and professional associations to get things right this time. Building public trust in electronic health records is serious business.