Facebook in the Workplace: Privacy
7 Privacy Tips for Safer Social Networking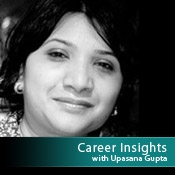 We all know that on any social media network, the audience is unlimited, and the content is permanent. An employee may post one photo or get tagged in another and quickly remove it, but someone could still archive the page or make a copy, and that could result in their career and job being in jeopardy.
For employees using Facebook at work, whether to connect with friends during their lunch break or to develop relations with potential clients, I suggest a few privacy tips based on my conversation with Amber Yoo, director of communications at the Privacy Rights Clearinghouse.
Some employees have been fired from work after incriminating photos/videos were posted for their bosses to see.
Check Your Privacy Controls Regularly: Visit your privacy settings page to control who can see the information on your profile. The security settings on Facebook have come a long way since the site started. However, many people do not fully understand these settings, or don't bother to check who has access to what. If you are going to use Facebook professionally you need to make sure you take the time to go through your privacy options. By default, Facebook makes your presence visible to the network you are in. Usually people aren't aware of their visibility, so this is one of the first settings that employees should look into and customize their privacy and search settings to make it even more granular, says Yoo.

If employees are looking for privacy, they should select the "Friends Only" option from the search privacy settings page, as this removes them from public visibility.

Also, employees should look into options to help them to control the visibility of their public search listing available to Google and other search engines. This can be controlled by simply un-checking the box next to public search on their privacy settings page.

Create a Customized Friends List: For example, employees can create a Friend List for only their office colleagues and a separate list for friends that are family members, then apply different privacy policies to each group. Here, for example, workers may want their family -- but not their professional contacts -- to see photos from the Christmas party.

Watch What You Post at Home: Many workers are unaware that mentioning their company in a negative tone on the internet -- even if it's done on personal time at home -- could lead to disciplinary measures, says Yoo. Usually organizations that provide their employees access to social media sites also invest in active monitoring services that scan every detail, comment, photo posted by their employees.

Un-Tagging Photos: Randomly tagged photos/videos can be devastating. Some employees have been fired after incriminating photos/videos were posted for their bosses to see.

"There is no way to prevent someone from tagging a photo with either your username or your name as a tag," says Yoo, but employees can prevent other users from searching for photos of them, she adds. Employees can visit their profile privacy page and modify the setting next to "Photos Tagged of You" and select the option that says "Customize." Another solution is to set notifications within their Facebook account settings so that employees can get an email or text message every time someone tags them. "This way users can immediately log in to Facebook, review the tagged photos, and untag them if necessary," says Yoo.

Do Not Reveal Home Address and Birth Year: Facebook offers users the option to complete their profile, listing their date and place of birth. This may seem harmless, but can be bait for identity thieves. And once an identity thief knows a user's full name, date and place of birth, they have a lot of information that they can use to easily pull offf an identity theft.

Yoo suggests employees just provide their date of birth and not divulge information on the year or place they were born. Again, revealing the home address on a public forum is like "giving the criminals an authorized entry to your house," she says.

Be Wary of Linking to other Social Networks: Employees need to think about social networking holistically now, says Yoo. They need to have boundaries in place to protect their privacy. For example, employees need to pay attention when they are linking their Twitter and Facebook accounts, as both networks may serve very different needs. Twitter is more an "SMS" of the internet where things have a tendency to go viral. So, employees need to pay attention and have a strategy to use these different social networks.

Also, Yoo recommends employees to treat their Tweets and Twitter accounts like their workplace as now these tweets show up on Google searches and are out there for everyone to view. She suggests workers to be careful in their message, especially when it can lead to damaging relationships with clients and business partners.

Learn Your Employee Rights: Employees need to make the effort to understand their corporate policy regarding the use of social media at work and at home. Know the basic guidelines and direction to follow while using these networks and what information can or cannot be posted. However, most companies don't yet have such social media policies in place. Only 19 percent of companies had specific polices to deal with social networking sites, according to a survey released last year by Robert Half Technology, an IT staffing firm.
These are just a few tips that can help employees to better protect their privacy on Facebook and other social networking sites.
What are your thoughts? I am open to more suggestions from you on how to use social media from the workplace more effectively and safely?