Why Efforts to Speed EMV Payments Won't Have Much Impact
Visa, MasterCard Should First Focus on Getting All U.S. Merchants EMV Compliant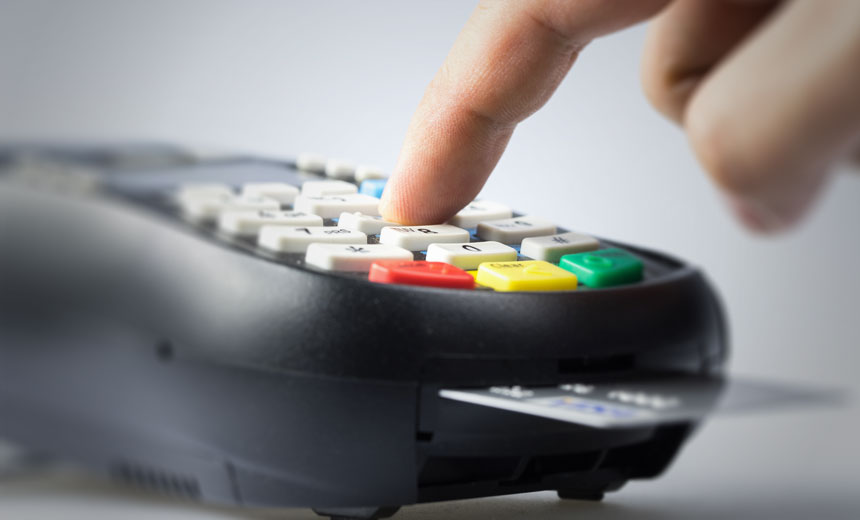 Visa's new plan to help merchants speed checkout times for EMV chip payments sounds good, in theory. But in reality, it isn't likely to have much immediate impact on either speeding EMV adoption or enhancing the user experience.
See Also: Attack Surface Management: Improve Your Attack Surface Visibility
A majority of U.S. merchants are still trying to get their EMV terminals certified as compliant with chip card standards so they can be put to use (see EMV: Chargebacks Hitting Merchants of All Sizes). Without EMV terminals turned on at the point-of-sale, an add-on feature or upgrade aimed at speeding the EMV transaction process is, well, useless.
What Visa and other card brands should be focused on, for now, is ensuring that all U.S. merchants are able to accept EMV chip payments as soon as possible.
What Visa and other card brands should be focused on, for now, is ensuring that all U.S. merchants are able to accept EMV chip payments as soon as possible. To do that, they need to devise ways to help processors and third-party POS vendors streamline their EMV certification processes. After that, working on improving transaction times would be appropriate.
Visa's Quick Chip Announcement
On April 19, Visa announced the launch of Quick Chip for EMV, a POS software upgrade that purports to speed an EMV chip transaction to 2 seconds or less, substantially faster than current speeds.
Visa says it developed the software for Quick Chip to improve the merchant and customer experience. Merchants and consumers alike have complained about the slow process of conducting EMV chip payments - which require chip cards to be inserted into POS terminals and left there until transactions are processed.
Quick Chip is designed to speed the payment process by enabling consumers to insert their chip cards into the reader and immediately remove them, similar to the time it takes to swipe a magnetic stripe card. In this way, Quick Chip makes contact EMV payments similar to contactless, tap-and-go EMV payments, which are widely used in other parts of the world, says Visa spokeswoman Sandra Chu.
"In 2011, when Visa first announced the roadmap to bring more secure chip technology to the U.S., we also encouraged the industry to adopt contactless chip technology, which would provide a faster chip experience just as it has in countries like the U.K. and Australia, where about 70 percent of transactions are made using contactless cards," she says. "Visa also communicated recommendations to not only streamline the implementation process but also optimize speed of transactions. Now that the migration has progressed, there seems to be more industry willingness to try to find ways to make chip transactions even more convenient for merchants and consumers."
Quick Chip does not require additional testing or certification and can be implemented without any changes to EMV chip cards, Chu adds.
MasterCard recently came out with a similar solution called M/Chip Fast, which brings "some of the principles successfully implemented for contactless cards and mobile wallets around the world to point-of-sale terminals," MasterCard says.
MasterCard did not respond to my request for clarification about how its software upgrade is being distributed.
Faster Payment, New Risks?
It's not a given that all EMV-compliant merchants on the Visa network will automatically be offered access to Quick Chip.
Visa is distributing Quick Chip software through payment processors, POS vendors and other technology partners. Given what we've seen with the challenges most of these providers have had in simply getting POS devices certified for EMV payments, I find it hard to believe they will have a streamlined process to get Quick Chip out to merchants that are capable of using it and want it (see EMV: Not Ready for Prime Time?).
"Some merchants are having significant problems with chip cards processing very slowly," says Shirley Inscoe, an analyst at consultancy Aite. "Consumers tend to want to remove the cards after a bit, then the slow transaction has to begin all over again. But the distribution mechanism for this upgrade is indeed a concern."
And despite Visa's promises that Quick Chip won't require additional EMV certification or security checks, some payments experts are skeptical.
"We're concerned about one-off efforts by any single network or industry player that could have the impact of further confusing things at the POS," says Mark Horwedel, CEO of the Merchant Advisory Group, which represents 85 of the largest U.S. merchants. "There is obviously a speed problem with EMV, and this technology may provide some relief. But early comments from some of our more EMV-savvy members suggests it may have some negative consequences for fraud mitigation, and likely will require even more certification on the heels of what is already a too costly and too cumbersome situation."
If only some, but not all, EMV-compliant POS terminals are upgraded to offer Quick Chip or M/Chip Fast, consumers could become even more confused about the chip card transaction experience.
And we can expect to see more challenges on the back end for processors, who soon could be faced with trying to integrate software updates from each of the card brands. Wouldn't a single, interoperable solution make more sense?
It's too bad that the issue of transaction speed was not adequately addressed before the first EMV terminal went into service in the U.S. But for now, let's focus on finishing the EMV rollout, and then worry about speeding the transaction times.