Biometrics and EHRs: A Perfect Pairing?
Authentication address patient safety, fraud issues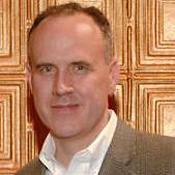 As more healthcare organizations ramp up their use of electronic health records, some are concluding that using biometric technology to verify patients' identities can help improve patient safety and prevent identity theft.

For example, a community hospital in New Jersey and an urban clinic in New York City both turned to biometrics to cut down on the creation of multiple records for the same patient, end confusion over patients with the same names and help prevent insurance fraud.

Holy Name Medical Center in Teaneck, N.J., is relying on palm scanning technology that detects vein patterns; Urban Health Plan in New York is using iris scanners.
Managing identity
Managing the identity of patients "will be one of the most difficult aspects" of the movement toward EHRs, says Kenneth Bradberry, vice president and chief technology officer at ACS, a unit of Xerox. Many hospitals and clinics will be making greater use of EHRs as a result of federal incentive payments provided under the HITECH Act, he notes.
Healthcare providers' desire to create shorter wait times for patients while "ensuring that systemic problems, such as privacy concerns, identity theft, insurance fraud, and medication mixups, are mitigated" could lead to much wider adoption of biometrics for patient identification, he says.
Bradberry predicts that using biometric technologies to identify patients and clinicians alike will become a priority for many organizations. "Deploying a reliable biometric solution that is contactless, hygienic and extremely accurate will become a basic prerequisite to electronic record management in healthcare," he contends.
So far, however, biometric technologies are in the early adopter phase. Skeptics will have to be won over that the extra expense is justifiable for the security and patient safety benefits achieved, Bradberry acknowledges. Plus, another layer of technology adds to the complexity of management tasks.
In addition, Bradberry says patients will find some biometric technologies more palatable than others. "For example, fingerprint scans are accurate, but they are associated with law enforcement. Palm scanning and iris scanning have proven to be better received by the public."
Tips to keep in mind
Bradberry advises those considering using biometrics for patient identification to:
Consult with your clinical information systems vendor about available technologies.
Ensure your organization has a solid enterprise master patient index.
Clearly define organizational security policies and procedures.
Understand the impact of deploying multi-factor authentication on both your infrastructure and your patients. Consider surveying patients about technology options.
Understand relevant government regulations, including the HITECH Act.
Ensure your IT infrastructure has the capability to support biometrics.
Make sure clinical workflow will be enhanced by biometrics.