Big Data: Protecting Patient Privacy
Intermountain Healthcare, Deloitte Develop New Analysis Tool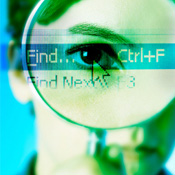 To discover important correlations between patient medical treatments and outcomes requires lots of digging and data analysis. But the task also requires significant steps to protect patient privacy.
See Also: Live Webinar | Software Security: Prescriptive vs. Descriptive
Toward those goals, Intermountain Healthcare and Deloitte have co-developed OutcomesMiner, a big data analytics platform that is being used by Intermountain, but is also available for use by other healthcare organizations.
Use of the OutcomesMiner tool can assist in research "that aims at answering the hard questions in healthcare - which is 'what works best for patients, and at what cost?'" says Brett Davis, a principle at Deloitte Consulting and manager of its health informatics practice.
Intermountain, based in Salt Lake City, Utah, is using OutcomesMiner with its own electronic health record repository, which has approximately 15 terabytes of data, including over 90 million patient records and data from over 200 systems, including laboratory, pharmaceutical and operations data, says Katherina Holzhauser, Intermountain assistant VP of information systems commercialization.
The tool allows comparative analysis of data to help identify and study "clinical nuances," such as how patient co-morbidities - including diabetes and high blood pressure - could factor into various treatment outcomes, Davis says.
For instance, Intermountain plans to use the new tool for research related to asthma. OutcomesMiner can help researchers examine correlations, such as whether asthma patients with other chronic conditions who take drug A have more emergency room visits compared with a similar population of asthma patients who are being treated with drug B, explains Holzhauser.
Not only is such analysis important for medical research, but also in assisting healthcare organizations and insurers in evaluating pay-for-performance programs, in which insurers and government payers such as Medicare reimburse healthcare providers based on patient outcomes, Davis adds.
Protecting Privacy
But what about privacy?
To protect the privacy of patients, Intermountain's use of OutcomesMiner involves data that is "curated, cleansed and de-identified," meaning relevant data is collected, scrubbed for inaccuracies, and stripped of patient identification elements, says Holzhauser. Professional statisticians are involved with the methodology Intermountain uses to de-identify the data, which also supports the HIPAA privacy rule related to 18 different elements of identification, she says.
Intermountain then de-identifies that data a second time before it is available for collaborative research to ensure that all possible patient identifiers are removed from findings, she says.
If researchers find enough evidence through these correlations - such as discovering a large population of patients who are having adverse outcomes from a particular medication or treatment - patients potentially can give consent to be part of further research, says Davis.
Collaborative Effort
Intermountain announced its partnership with Deloitte in March and just completed its "first pass-through" with OutcomesMiner on a focused data set this month, says Holzhauser. The intention is for internal researchers to leverage the tool particularly for hypothesis creation. "The tool helps us look for areas we might not have seen before, where we're seeing variants between different therapeutic treatments," she explains.
Intermountain is also open to collaborating with other healthcare institutions that also want to be part of various research efforts using OutcomesMiner, says Davis. In addition, independently, healthcare organizations, pharmaceutical firms, life science companies and other medical researchers can also choose to use OutcomesMiner to analyze their own big data sets, he says. In those cases, Deloitte will help those other institutions de-identify their data based on the firm's best practices for de-identifying data, while also taking into account local practices for de-identification, he says.
Deloitte is currently in discussions with other potential partners interested in utilizing the OutcomesMiner technology, he says. "We're looking at teaming up with like-minded healthcare systems."