Avoiding BYOD?
Why Setting BYOD Policies Is Increasingly Critical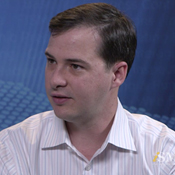 Bring-your-own-device concerns are getting more complex, but most organizations aren't keeping up with the times, and their outdated policies and procedures prove it, says John Whaley of Moka5.
See Also: OT-CERT: Enabling SMBs to Address Cybersecurity Risks
In fact, BYOD security and best practices are often talked about more than they are implemented and used, he says.
BYOD is not just about ensuring employees are using secure devices, Whaley says. It's about ensuring corporations are protecting intellectual property when employees access their databases from home. And BYOD also is about not violating employees' privacy by inadvertently accessing personal data on devices they own.
During this interview recorded at RSA 2014, Whaley discusses:
How automation can enhance BYOD management;
Why organizations are reluctant to even broach the topic of BYOD;
How regulators may soon mandate certain BYOD policies and procedures.
Whaley serves as the founder and chief technology officer of Moka5 and is responsible for the technical vision of the company. Whaley previously worked at IBM's T.J. Watson Research Center and Tokyo Research Lab. He also was named one of the top 15 programmers in the USA Computing Olympiad.
Additional Summit Insight:
Hear from more industry influencers, earn CPE credits, and network with leaders of technology at our global events. Learn more at our Fraud & Breach Prevention Events site.